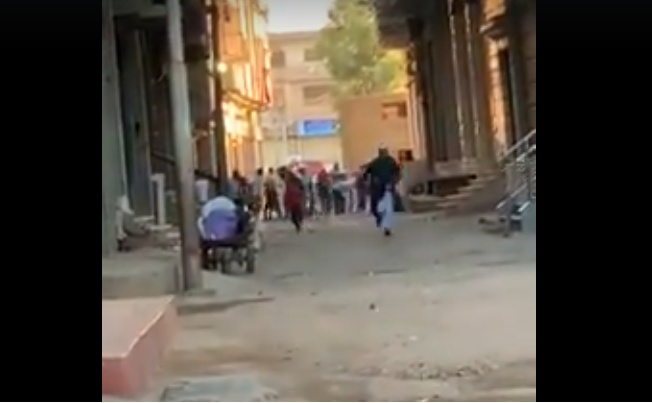 Footage of a man dressed as an Al-Azhar sheikh running through a crowded street went viral on Sunday, prompting the Religious Endowments Ministry to issue a statement identifying him as neither an imam or preacher.
Commenters on Facebook wrote that the man had been trying to perform Eid al-Fitr prayers with people at Nabaroh city in Daqahlia governorate, and bolted as soon as he saw a police patrol.
According to the statement, the Religious Endowments Directorate in Daqahlia governorate has verified the man's identity as Mahmoud al-Ashry, a student in the third year of the Azhar secondary school.
https://www.facebook.com/etharsultan18/videos/10207400149878019/
Egypt's Religious Endowments Ministry issued in March an order to halt Friday prayers and congregational prayers, closing all mosques and their attachments in order to curb the coronavirus outbreak.
This order includes Eid al-Fitr prayers.
The head of the Daqahlia Religious Endowments Directorate Taha Zeyada said that inspectors from the ministry have been dispatched at mosques and squares to follow up the ban on public Eid prayers.