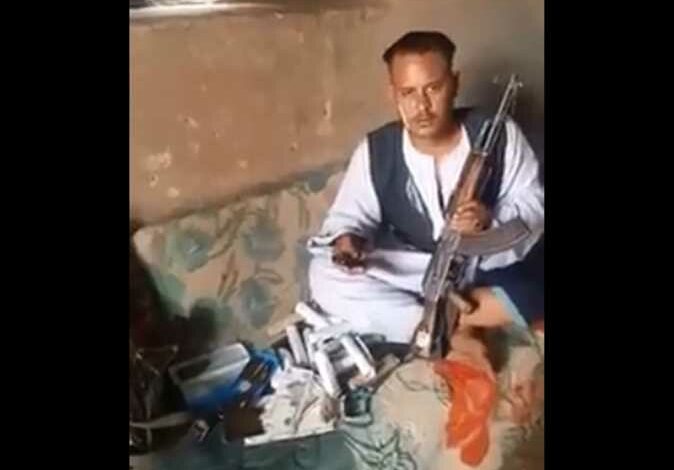 A wanted criminal who advertised drugs on Facebook was killed by Egyptian police in an exchange of fire in the al-Samta village in Deshna City, Qena governorate.
The head of Qena security Directorate Major General Mohamed Abu Al-Majd received a report with the death of "Farag", wanted for various charges.
The late criminal sparked uproar when started a live Facebook post on Tuesday to promote the sale of narcotics, claiming that it treated COVID-19. During his video, the man advertised his trade and phone number, stressing that he deals in all kinds of drugs, including hash, marijuana, and tabs.
He called on those wishing to buy drugs to contact him and coordinate with him to set the place and means of delivery.
He stressed that his drug dealing is better than theft and corruption.
The security services identified his hiding place and the Central Security Forces were sent after him as well as Deshna Criminal Investigation operatives.
As soon as the forces arrived at his hiding place, he opened fire resulting in retaliation from the police and his death.
The body was transferred to the hospital, a report was filed on the incident and the Public Prosecution was informed to takeover investigations.