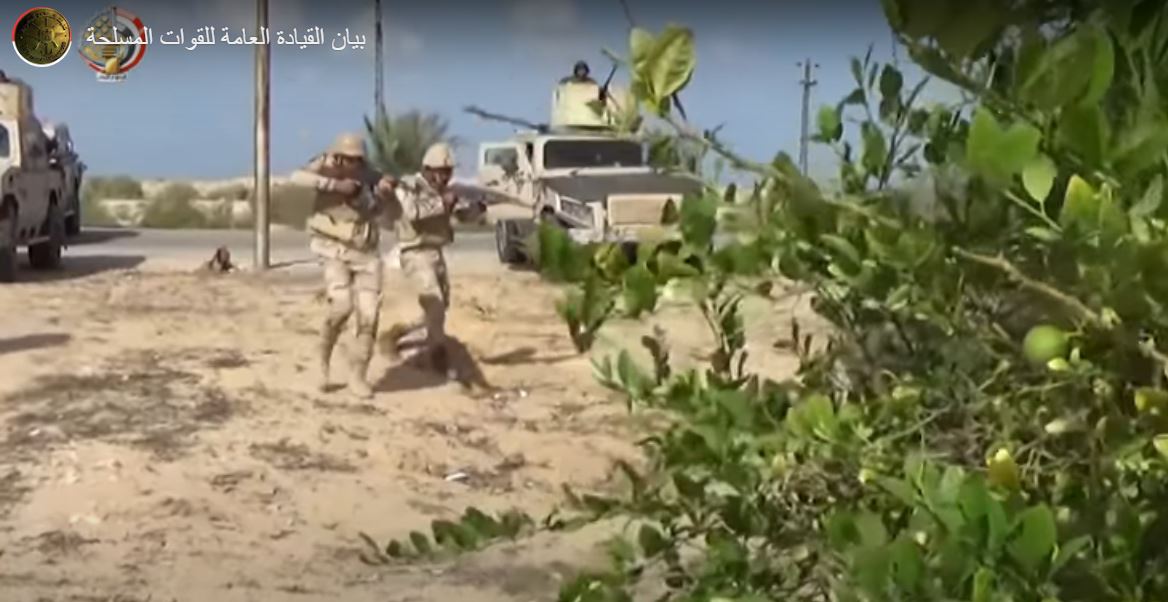 Egypt's General Command of the Armed Forces announced on Sunday that the armed forces have eliminated 77 takfiri militants and arrested another one from July 22 until Sunday.
The Sunday statement explained that this comes as part of the army's efforts to combat terrorism at all of Egypt's strategic borders.
Combat operations destroyed 317 hideouts housing terrorist elements, with explosives, cars and spare motorcycle parts found in North Sinai.
These operations successfully destroyed 10 four-wheeled vehicles and confiscated six automatic weapons, 11 weapon magazines, various ammunition types, an explosive belt, explosive devices, and a motorcycle.
A large number of shelters containing food supplies for the terrorists were also destroyed.
The General Command added that the Air Force succeeded in targeting and destroying nine four-wheeled vehicles loaded with weapons and ammunition while attempting to penetrate the western borders.
These operations come in conjunction with the navel forces work in combing and inspecting the Mediterranean Sea and Red Sea to secure the coasts against any threats and carry out maritime security measures within Egypt's territorial waters, the statement said.
The General Command added that three officers and four recruits have been killed and injured in the combat operations.
Egypt has been battling a wave of terrorism which has killed hundreds of security forces and personnel since the army toppled late President Mohamed Morsi in 2013, in response to mass protests against his one-year rule.