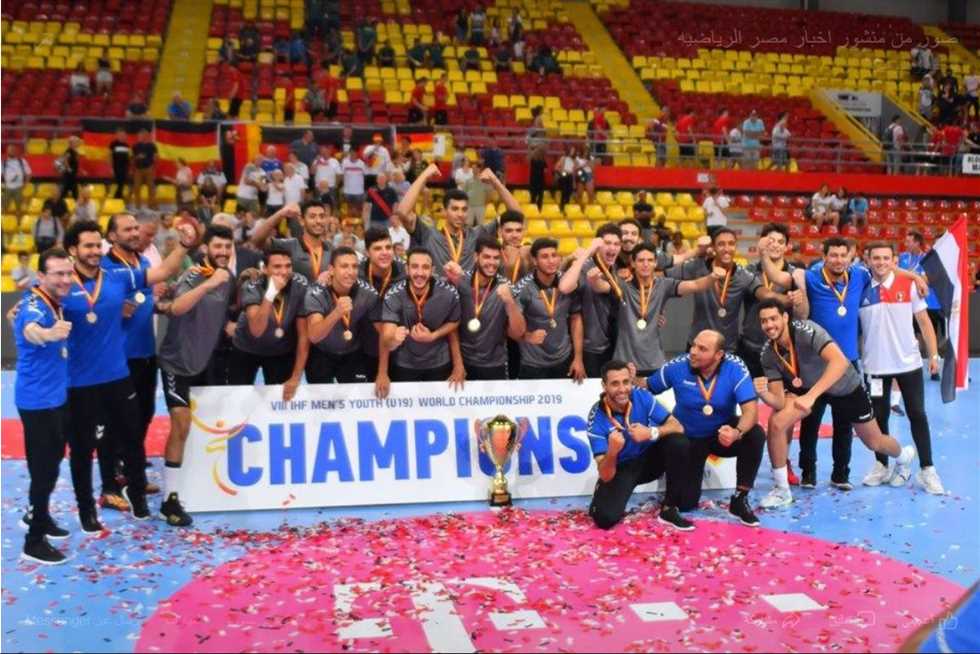 The Egyptian national handball team won 27-22 over Tunisia on Sunday in the final of the African Cup of Nations, qualifying directly for the upcoming 2020 Summer Olympic Games in Tokyo.
The 2020 African Men's Handball Championship is the 24th edition of the championship and was held from January 16 to January 26, 2020 in Tunisia.
It acted as the African qualifying tournament for the 2020 Summer Olympics in Tokyo and the 2021 World Men's Handball Championship in Egypt.
The runners-up will take part in a play-off tournament that also qualifies for the Olympics.
The first six sides will directly reach the 2021 World Men's Handball Championship in Egypt.
https://www.youtube.com/watch?v=mSMHJIUUB7k
Egypt dominated the entire match and ended the first half, 15-11.
The Egyptian players continued to dominate in the second half and succeeded in finishing the match in their favor by winning 27-22.
The match saw skirmishes from several Tunisian fans in the last minutes of the game, which caused its suspension after an attack on Egypt's player Ali Zein.
The Egyptian handball team had qualified for the final in its path towards achieving the continental title and climb to the Tokyo Olympics, after its victory over Algeria in the semi-finals.
Egypt won all its matches in the African Handball Championship, from the beginning of the group stage, achieving a full mark.
The Tunisia national team will play in the Olympic qualifiers, during which it will play against Germany, France and Sweden.