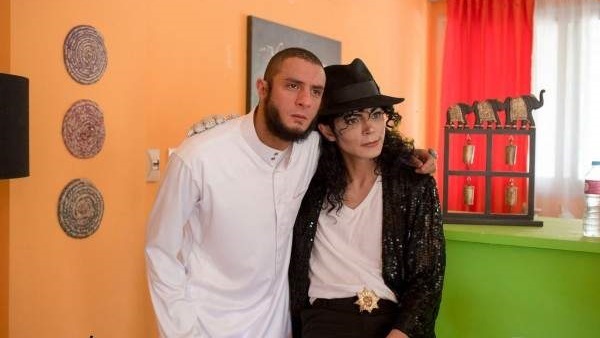 Egypt has selected Amr Salama's movie about an Islamic cleric with a secret passion for Michael Jackson, as its candidate for consideration for the best foreign-language film Oscar.
Salama received news of his country's Oscar bid pick on Monday while attending the Toronto International Film Festival, where Sheikh Jackson is set to have its world premiere.
"I'm thrilled and honored to be recognized," Salama said in a statement. "My aim was to be honest from the beginning and I wanted to cross borders with this film and subject. I believe we have done just that."
If the film is selected by the Academy, it will be the first Egyptian movie to make it to the final selection in the foreign films category.
The final nominations for the Oscar's Foreign Language Films will be announced in January and the 90th Academy Awards ceremony will take place on March 4.
Starring Ahmed  al-Fishawy, Ahmed Malek, Maged al-Kedwany and Amina Khalil, the film is set around on the day of Michael Jackson's death back in 2009, and reveals the story of a sheikh who was nicknamed "Jackson" by his friends. The story proceeds to expose emotions enthused by the popstar's death, sparking a series of existential questions within the sheikh.
Salama, an award-winning filmmaker and writer, is the director of Sheikh Jackson. He previously wrote and directed Zay Ennaharda (On a Day like Today, 2008), Asmaa (2011) and La Moakhza (Excuse My French, 2013).
https://www.youtube.com/watch?v=27gz1IpHIFo&pbjreload=10