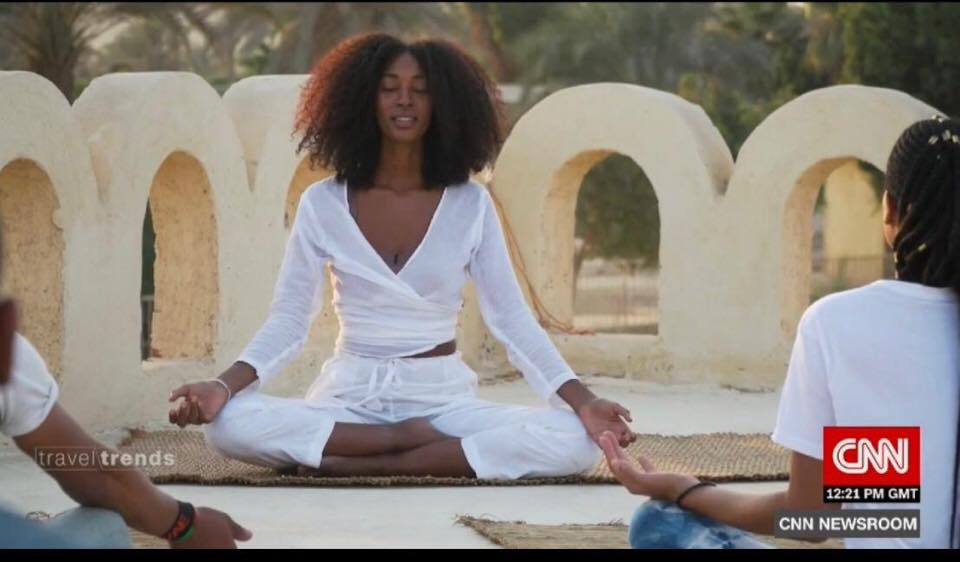 CNN News Channel broadcasted a short documentary on its Newsroom program segment "Travel Trends", promoting a rising touristic attraction in Egypt: Kemetic Yoga, whose name comes from the original, ancient name of Egypt, "Kemet".
Kemetic Yoga is part of a significant tourism sector known as wellness tourism. This unique yoga draws yoga lovers from across the world, according to an official statement released by the tourism minister.
Inspired by ancient Egyptian culture, Kemetic Yoga is different from the globally recognizable Indian Yoga. The ancient-Egypt-inspired yoga fuses an assortment of physical moves with diverse meditation and deep breathing exercises meant to treat the body and soul, according to the video's narrator.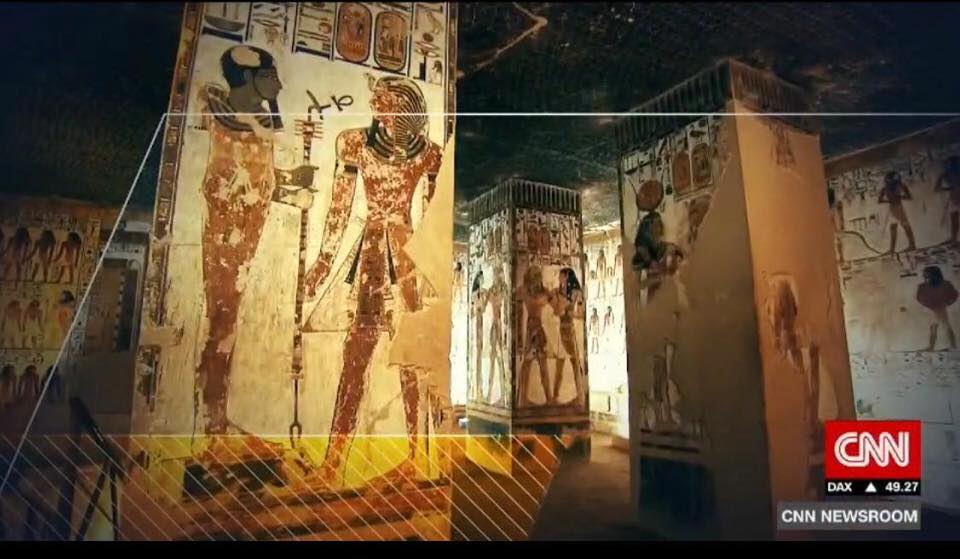 Filmed in the remarkable touristic city, the video features one of the world's prominent Yoga Instructors, Sarah Wesley, who pointed out during the video that this king of Yoga has been innovated over the past decades by a wide range of research projects and the translation of a number of hieroglyphic texts. Yoga researchers have studied many paintings displayed on the walls of ancient temples portraying pharaohs practicing Yoga.
"As you approach [Karnak] temple, you feel this really powerful energy … and it is very peaceful, tranquil and calming," Wesley, who previously visited Egypt in 2017 to study Kemetic Yoga, said in the video.
She emphasized that Karnak Temple is the ideal location for practicing Kemetic yoga because it one of the primary sites of ancient Egyptian culture.
"Travel trends have changed, and when a tourist plans their vacation, they look for places that can provide life-enriching experiences. Egypt offers the world a unique combination of spirituality, positive energy and picturesque nature," Al-Mashat stated in the press release, highlighting the diversity of Egypt's tourism treasures.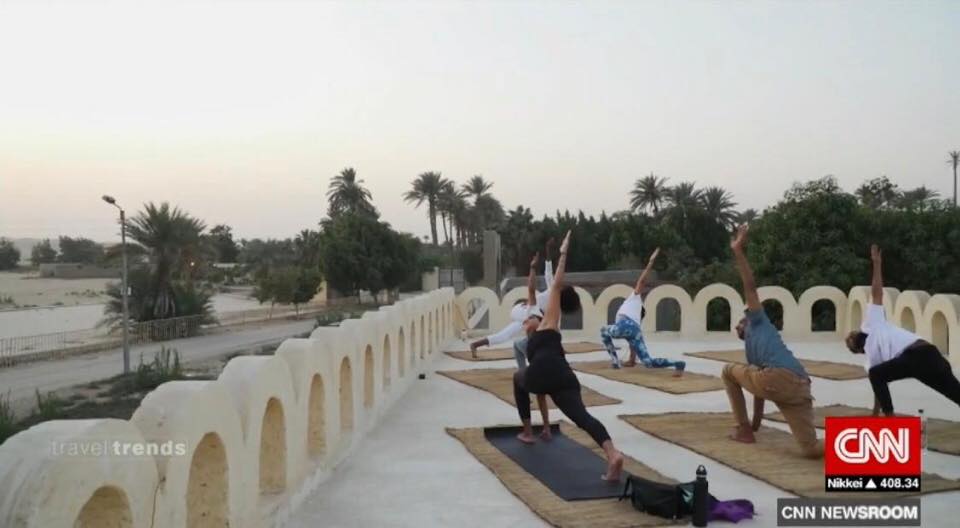 She further stressed that Egypt introduces spiritual activities to the world, adding that tourism in Egypt is not limited to antiquities and cultural offerings. She underscored that the Tourism Ministry is following the methods of Branding by Destination to endorse people to visit various touristic destinations.
Last May, Egypt's Tourism Ministry launched a partnership between Egypt and CNN to promote Egyptian tourism that does not rely on stereotypes. The partnership came as part of the reform program led by Tourism Minister Rania al-Mashat and is tailored to deliver up-to-date and idiosyncratic depictions of Egypt's touristic spots.
The Egyptian minister paid tribute to the unprecedented efforts carried out by Egypt's Tourism Reform Program (E—TRP) launched in November 2018. The program was tailored to deliver an up-to-date and idiosyncratic depiction of Egypt's touristic spots.
Since its kick-off, many collaborative projects have been carried out under the program, including the New Hospitality Criteria program for Egyptian hotels that was revealed last September.
The same reform program presented a promotional video campaign titled "People To People", which was granted the Middle East's Best Promotional Film Award by the United Nations World Tourism Organization (UNWTO) in September.