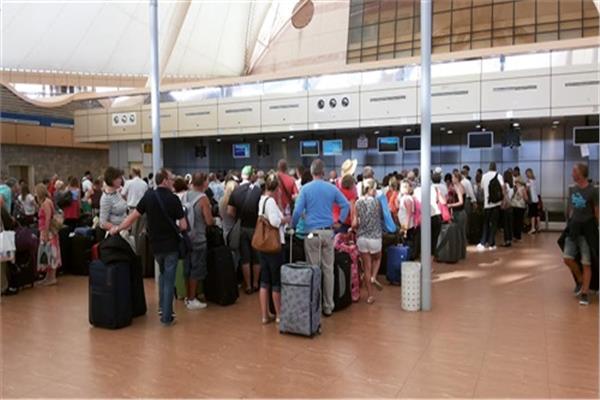 The Egyptian Cabinet's Media Center published a video on Monday showcasing reactions by British tourists following the return of direct flights to Sharm el-Sheikh, after the British government lifted its ban on flights there.
The tourists expressed happiness at traveling to Sharm el-Sheikh once again, as it has many features making it a popular and ideal tourist destination.
The tourists also praised the security measures at Sharm el-Sheikh airport, as well as its modernization and development.
The CEO of a British tourism company hailed the return of British flights to Sharm el-Sheikh, stressing that this sends a message that Sharm el-Sheikh is ready to receive more flights – and that the Sharm el-Sheikh Airport is one of the safest.
The UK's decision to lift the ban on direct flights to Sharm el-Shaikh came as a result of improved security measures throughout Egypt's airports, especially the Sharm el-Sheikh Airport, following measures taken by the Egyptian government to strengthen the security systems at all levels, including at airports and tourist areas.
The decision to lift the ban shows strong relations between Egypt and the UK, and sends a reassuring message that Egypt is a safe and secure country. Lifting the ban is also strong evidence that the Egyptian government's efforts to ensure the safety of its tourists is paying off, and that it strives to follow the international security standards applied in the largest airports worldwide.
Edited translation from Al-Masry Al-Youm