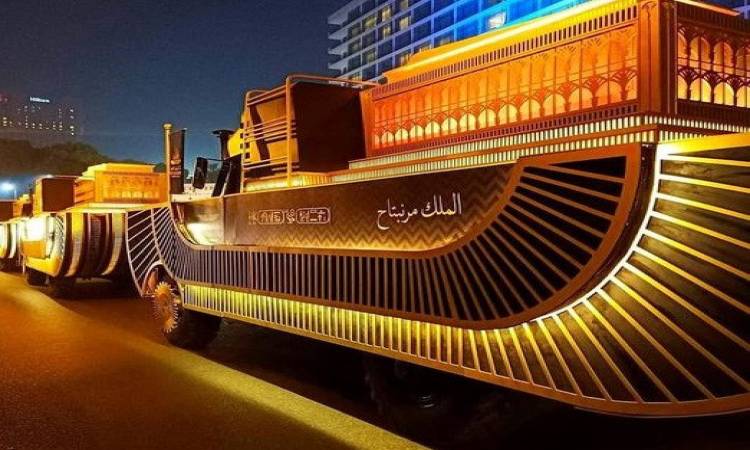 Egyptian Prime Minister Mostafa Madbouly discussed on Monday, with the Ministerial Committee for Tourism and Antiquities, final arrangements for the royal procession that will transfer 22 mummies of ancient Egypt's kings and queens to their new home in Fustat on April 3.
Minister of Tourism and Antiquities Khaled al-Anany explained that since the event was announced on March 18, advertising space has been purchased on the procession's route by Arab and European countries.
Anany added that some international figures have confirmed their attendance at the event, and 400 TV channels have also confirmed they will broadcast it, including the state-owned TV channel Al-Oula and Al-Masriya, the international television channel of Egyptian Radio and Television Union.
The procession transport 22 royal mummies from the Egyptian Museum in Tahrir Square to the National Museum of Egyptian Civilization in Fustat.
This event is the first of its kind in the world.
Of the 22 mummies, 18 are kings and four are queens, among them the mummies of King Ramses II, King Seknen Ra, King Tuthmosis III, King Seti I, Queen Hatshebut, Queen Merit Amun, wife of King Amenhotep I, and Queen Ahmose-Nefertari, and wife of King Ahmose.
Egypt is anticipating the opening of both the National Museum of Egyptian Civilization in Fustat and the Grand Egyptian Museum (GEM) in Giza this year.