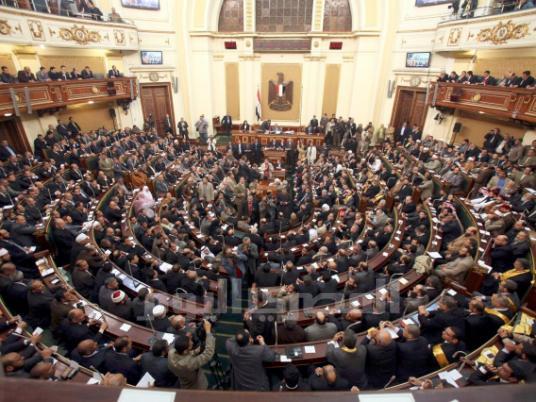 The Social Democratic Party on Tuesday said that there is an "unjust and vicious campaign" against its member, MP Ziad Elelaimy, who was referred to the People's Assembly's Ethics Committee for investigation.
In a statement Tuesday, the party said Elelaimy was referred to investigation although he said he would apologize for a comment that some MPs found offensive.
The statement also warned of adopting the methods of the former regime in persecuting the opposition.
State-run Al-Ahram newspaper quoted a parliamentary source as saying that the Ethics Committee would start investigating Elelaimy on Wednesday for insulting Field Marshal Hussein Tantawi and Salafi preacher Mohamed Hassan, after receiving a letter from the military council saying it would not take legal action against the MP and would see what steps Parliament takes on the issue.
Supporters of the ruling military council staged protests on Tuesday, condemning Elelaimy.
Meanwhile, dozens of Ultras, hardcore football fans, staged a demonstration outside the People's Assembly to protest referring Elelaimy to the Ethics Committee. Dostor news website reported that protesters chanted slogans calling for the SCAF to hand over power to civilians.
At a public rally in Port Said on Friday, Elelaimy used a famous Egyptian proverb: "He couldn't beat the donkey so he beat the saddle," meaning that if the main source of a problem cannot be confronted, others will be found to take the blame.
Elelaimy said, "Tantawi is the donkey," implying his responsibility for the deaths of Egyptians in clashes and protests over the last few weeks.