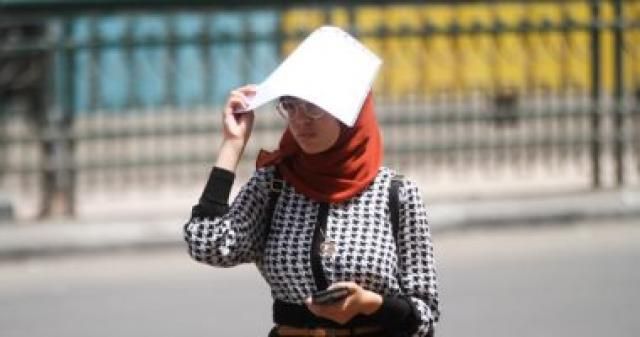 The Egyptian Meteorological Authority warned citizens of high temperatures coinciding with the beginning of Ramadan on Saturday.
Very hot weather prevails during the day in Greater Cairo, Lower Egypt and Upper Egypt, while moderately hot on the northwestern coasts, and hot on the eastern coasts and South Sinai.
Temperatures in Cairo is expected to reach 36C during daylight hours, and 16C degrees during night hours, while in southern Upper Egypt it reaches 41C during daytime and 20C during night hours.
The EMA on Friday said that temperatures will be cold during the night hours on Greater Cairo, Lower Egypt, the northern coasts and northern Upper Egypt, and are moderate on South Sinai and southern Upper Egypt.
It warned of the spread of suspended dust during the day and wind activity in areas of Greater Cairo, Lower Egypt, the northern coasts, the Suez Canal cities, central Sinai, northern Upper Egypt and western parts of the country at intermittent periods.
Meteorologists expect wind activity starting from Sunday until Tuesday in the governorates of Greater Cairo, Lower Egypt and the northern coasts during intermittent periods.
The authority also warned of a low-pressure area on the Red Sea, which leads to instability in weather conditions that sometimes affect the south of the country, Sinai and the Red Sea Mountains.
Saturday's temperature range for Cairo and Lower Egypt will be 36-16C, the northern coasts will be 36-16C, South Sinai 34-20, northern Upper Egypt 37-17, and southern Upper Egypt will be 41-20.
Edited translation from Al-Masry Al-Youm