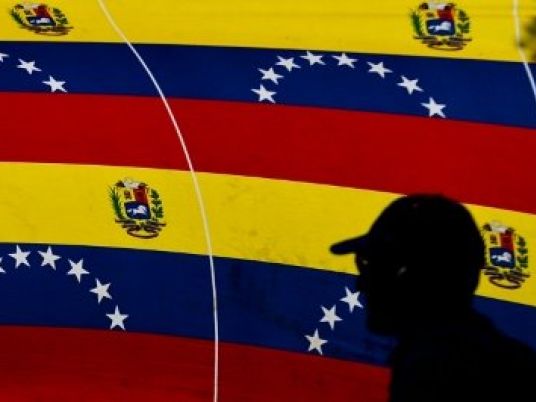 President Nicolas Maduro predicted on Wednesday the imminent demise of Venezuela's opposition-led parliament, amid an acrimonious conflict of powers that is delaying solutions to its economic crisis.
"The National Assembly has lost political validity. It's a matter of time before it disappears," Maduro told reporters.
The 53-year-old socialist leader did not specify further on what could happen to the legislature, although last month he threatened a constitutional amendment to cut its five-year term.
Capitalizing on public anger over the economic mess, the opposition coalition won control of the National Assembly in a December vote and is pushing for a referendum to oust Maduro, the unpopular successor to the late Hugo Chavez.
But ruling Socialist Party officials say there is not time to organize such a vote this year, and the government-leaning Election Board is dragging its feet on paperwork.
Furthermore, the Supreme Court has overturned most of the assembly's new laws, prompting opposition accusations that Maduro has become a dictator backed by stooge institutions.
"What will happen if they block the democratic route?" asked opposition leader Henrique Capriles, who is championing the push for a referendum. "We don't want a social explosion in Venezuela nor a military solution."
The opposition is organizing nationwide protests for Wednesday. Marches last week turned violent, with soldiers using tear gas against stone-throwing youths and one official pepper-spraying Capriles.
Street protests and looting are becoming more common around the country, as Venezuelans grow wearier and angrier at food shortages, power and water cuts, and inflation that is the highest in the world.
At the weekend, Maduro declared a 60-day state of emergency, widening his powers to sidestep the legislature, intervene in the economy and control the streets, because of what he called US and domestic plots against him.
The National Assembly on Tuesday night refused to approve the state of emergency, calling it a violation of the constitution and a dangerous accumulation of power.
"This is a decree made to scare Venezuelans," said lawmaker Julio Borges during the congressional session. "The only thing that interests the government is perpetuating its power."
The government-leaning Supreme Court, however, is likely to overturn the decision and approve the decree.
To be sure, Maduro already has considerable power in Venezuela and it was not immediately clear what the decree would change.