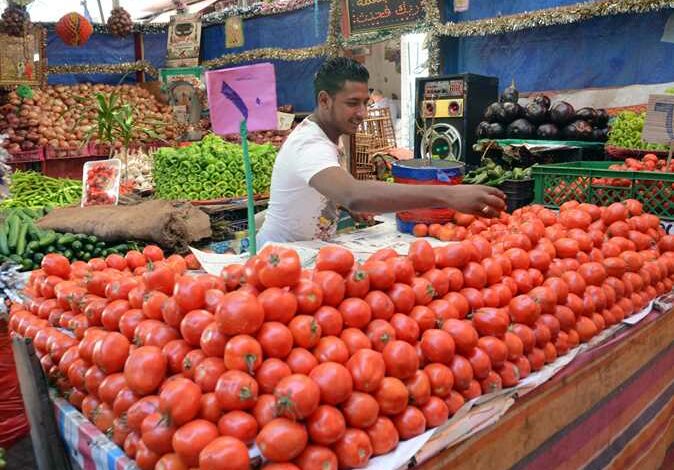 The deputy head of the Vegetables and Fruits Division in the Federation of Egyptian Chambers of Commerce, Hatem al-Naguib, announced that the decision issued on Wednesday to raise fuel prices means a slight increase of 50 piasters in prices of vegetables and fruits.
The prices of vegetables and fruits are transferred in tons and not like tariffs for passengers transport fares.
He added that Egypt currently enjoys an abundance of vegetables and fruits in productivity. This has led to the control of prices in the market, and the prices of vegetables and fruits prices are stable for the first time in six months as reflected by the indicators of the inflation rate.
The latest report issued by the Media Center of the Egyptian Cabinet revealed a decline in the inflation rate for the first time in Egypt in six months, as the prices of vegetables and fruits declined, and the rate of decline in vegetable prices reached 16.7 percent, while the decline in fruit prices reached 14 percent.
Al-Masry Al-Youm has recorded the current prices at the al-Obour wholesale market.
Vegetable prices:
Tomatoes at LE 1.5 to LE 3 per kilo.
Potatoes at LE 2 to LE 3.5 to per kilo.
Onions at LE 2.25 per kilo.
Beans at LE10 per kilo.
Hot peppers at four LE to LE 5 per kilo.
Eggplants at one LE to LE 2.5 per kilo.
Molokhia at four LE to five LE per kilo.
Cucumbers at LE3.5 to LE 4.5 per kilo.
Lemons at LE15 to LE 20 per kilo.
Okra at LE15 to LE17 per kilo.
Fruit prices:
Watermelons at LE15 to LE 40 depending on size.
Cantaloupe at three LE to LE 3.5 per kilo.
Summer oranges at LE2 per kilo.
Figs at LE13 to LE15 per kilo.
Bananas at seven to nine LE per kilo.
Edited translation from Al-Masry Al-Youm