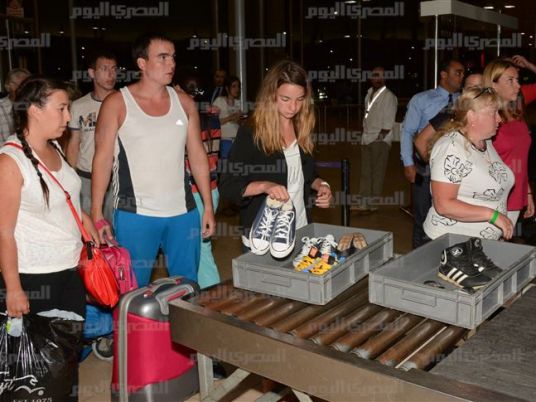 Karim Mohsen, president of the Business Conduct Committee at the Egyptian Federation of Chambers of Tourism, said that the value-added tax (VAT) negatively affects tourist agencies competing with their foreign counterparts that offer the same service through websites, given that the local ones have to afford the 13 percent tax, while foreign ones are not burdened with it.
The federation is currently seeking solutions through negotiations with the Finance Ministry and the parliament's tourism committee, he told Al-Masry Al-Youm.
Negotiations with the ministry, according to Mohsen, also tackle subsidizing charter flights, as the ministry orders Egyptian companies to pay taxes for the subsidy. He added that a committee was formed by the federation to solve this issue.
In August, parliament approved a long-awaited law introducing a value-added tax of 13 percent (VAT), rising to 14 percent in the next fiscal year, a key part of the government's plan to reform the economy and cut its deficit.
Parliament had debated the law for weeks, with dozens of lawmakers opposing the government's initial proposal of 14 percent, for fear of stoking inflation in a country where tens of millions live one pay check away from hunger. The house budget committee had pushed to reduce the rate to 12 percent.
The deadlock was broken when former Finance Minister Amr El Garhy proposed a compromise of 13 percent for the 2016-17 fiscal year.
The VAT law is part of a reform program that formed the basis of a US$12 billion, three-year loan agreed with the International Monetary Fund.
VAT replaces the current sales tax, which economists say creates market distortions. It is expected to broaden the tax base in a country where the government struggles to collect income tax because of a large informal economy and widespread avoidance.
The VAT law exempts basic goods and services, to protect the poor.
Egypt's economy has been struggling since an uprising in 2011 ushered in political instability that drove away tourists and foreign investors, major earners of foreign currency.
Edited translation from Al-Masry Al-Youm