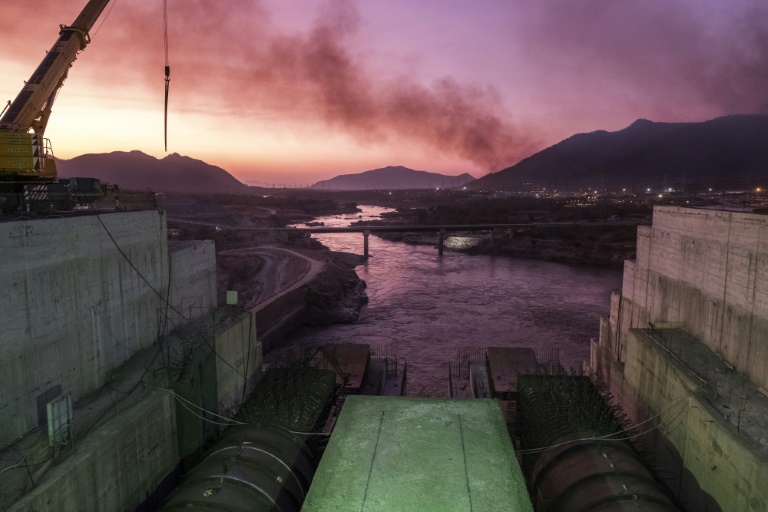 Ministers from the US, Egypt, Ethiopia and Sudan have agreed to meet on January 28 and 29 in Washington DC to reach a comprehensive agreement on the Grand Ethiopian Renaissance Dam, after the fourth round of talks hosted Addis Ababa collapsed last week, when Egypt and Ethiopia failed to see eye to eye on key matters related to filling and operating the contentious new dam. 
The upcoming meeting in Washington will also address ongoing technical and legal issues, according to a statement by the US Treasury Department.
According to the statement, the dam will be filled in stages in an "adaptive" and "cooperative" manner during the rainy season, or from July to August, and will continue into September if conditions allow.
Special consideration will be taken to assess the impact of this process on water reserves in downstream countries, it added. 
Subsequent stages of filling the Renaissance Dam will depend upon the water level in the Blue Nile and will make sure that water continues to flow during long periods of drought, the statement clarified, underlining that efforts to mitigate the impact of the drought season on Egypt and Sudan would be taken into consideration during upcoming talks.
The first stage for filling the dam reservoir was set at 595 meters above sea level, which will help Ethiopia to begin generating electricity while providing appropriate mitigation measures for Egypt and Sudan in the event of severe drought during the period that the dam is filled, the statement said.
The statement added that an effective dispute settlement coordination mechanism will be agreed upon, with the ministers of the three countries agreeing that the management of potential droughts was a shared responsibility.
Egypt, Sudan, and Ethiopia's foreign ministers also reaffirmed the importance of cooperation in developing the Blue Nile to improve the lives of the people of the region, as well as their shared commitment to concluding an agreement.
Egypt, which relies considerably on fresh water from the Nile, has voiced fears that the GERD would negatively impact the country's water supply since construction of the dam began on Ethiopia's Blue Nile in 2011.
Ethiopia, on the other hand, has reiterated the importance of the project to bolstering the economy in the country, where more than half of the population currently lives without access to electricity, according to a report from AFP.