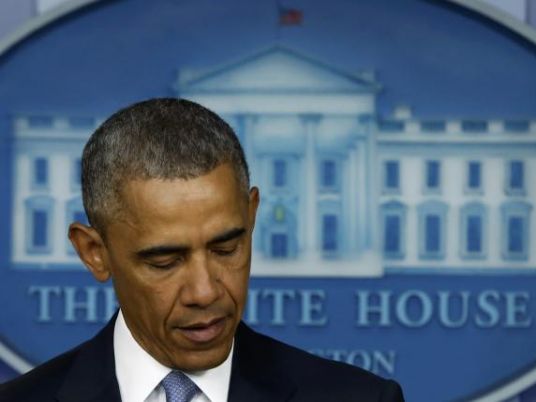 US President Barack Obama has vetoed the US$612 billion defense policy bill, citing sections impeding the closure of Guantanamo Bay prison and keeping sequestration caps on defense budget.
Obama signed the veto document inside the Oval Office on Thursday where the media was invited to observe the ceremony. This was the first time the president did such a ceremony for vetoing a bill.
In remarks made to White House pool correspondents, Obama cited three points for vetoing the "House Resolution 1735" bill passed by Congress last week as the 2016 National Defense Authorization Act.
"This legislation specifically impedes our ability to close Guantanamo in a way that I have repeatedly argued is counterproductive to our efforts to defeat terrorism around the world," he said.
The Guantanamo Bay prison, which was established in the wake of 9/11 to keep prisoners allegedly linked to Al Qaeda and other radical groups, is currently holding up to 114 prisoners.
Subtitle D of the bill prohibits the use of funding to build facilities for Guantanamo prisoners inside the US, their transfer to US soil, or release to countries of origin or third countries until a number of conditions are met.
He also said that it "irresponsibly" stuck with the spending caps established by the 2011 Budget Control Act while allocating $38 billion into a war fund.
Obama told reporters that the bill "resorts to gimmicks that has not allowed the Pentagon to do what it needs to do" as well as preventing a "wide range of reforms that are necessary for us to get our military modernized".
"I'm going to be sending it back to Congress, and my message to them is very simple," Obama said. "Let's have a budget that properly funds our national security as well as economic security."
The bill also included almost $1 billion in aid for Syrian opposition groups and the Ukrainian government.
The Congress will now have to revise the bill or try to pass it with a majority vote to be saved of the presidential veto.