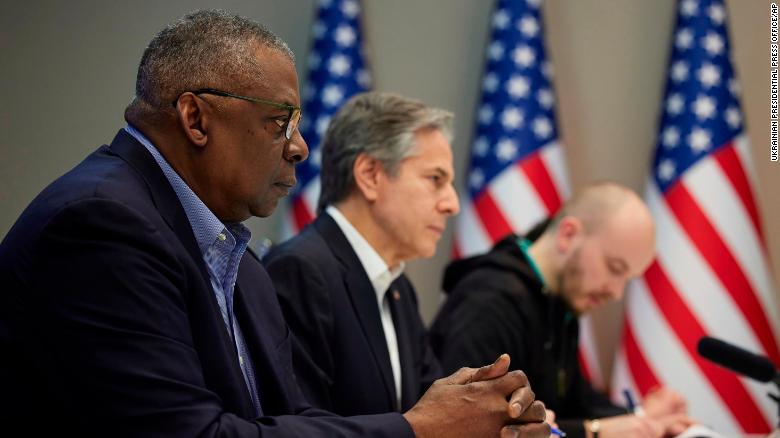 US President Joe Biden is set to deliver remarks on offering support for Ukraine at 10:45 a.m. ET at the White House.
Biden is expected to discuss a proposal he will send to Congress Thursday outlining a legislative package to further pressure Russian oligarchs over Russia's war in Ukraine, the White House said.
The package — developed through an interagency process including the Treasury Department, Justice Department, State Department and Commerce Department — will "establish new authorities for the forfeiture of property linked to Russian kleptocracy, allow the government to use the proceeds to support Ukraine and further strengthen related law enforcement tools," the White House said in a fact sheet.
The proposal is expected to come alongside a request for Congress to approve new supplemental aid for Ukraine, including military, economic and humanitarian assistance that is expected to last through the end of the fiscal year.
While members have agreed that more money for Ukraine is necessary, it's still not clear how the supplemental would move swiftly through Congress nor is it clear how quickly this proposal on oligarchs could move. A likely path would be to tie the two pieces of legislation together, but Republican and Democratic leaders are in the early stages of talks on how to pass the broader funding for Ukraine.
One element of the package would streamline the federal government's efforts for seizing the assets of Russian oligarchs by creating a new administrative process through Treasury and the Justice Department "for the forfeiture of property in the United States that is owned by sanctioned Russian oligarchs and that has a connection to specified unlawful conduct." It would make it a criminal offense for people to "knowingly or intentionally possess proceeds directly obtained from corrupt dealings with the Russian government."