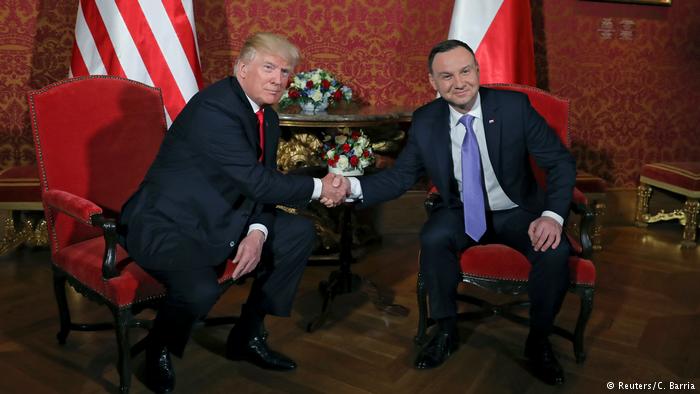 In a move likely to irk Russia, the US and Poland agreed on Friday a major arms deal that could see the eastern European NATO member soon begin conducting air and missile defense operations.
As part of the $10.5 billion (€8.9 billion) sale, Poland is expected to receive 208 Patriot Advanced Capabilty-3 (PAC-3) Missile Segment Enhancement missiles, 16 M903 launching stations, four AN/MPQ-65 radars, four control stations, spares, software and associated equipment.
Made by US defense contractor Raytheon, the missiles are reportedly designed to detect, track and engage unmanned aerial vehicles (UAVs), cruise missiles and short-range or tactical ballistic missiles.
In a statement issued following the sale, the State Department said that: "A secure Europe capable of deterring air and missile threats and other forms of aggression promotes peace and stability within NATO and on the European continent."
The transaction still requires congressional approval, since any sale of advanced military technology to another country requires special permission. Congress has 15 days to raise any objections to the deal, although this agreement is expected to swiftly pass, given the close military ties between the two countries.
In fact, during US President Donald Trump's visit to Warsaw in July, the US and Poland signed a memorandum of intent for weapons sales.
Poland is one of a handful of eastern European nations that has increasingly built up their military capacity in the face of potential Russian aggression, following the 2014 annexation of Crimea from Ukraine.
Then, last  year, Russia deployed nuclear-capable Iskaner missiles on its Kaliningrad exclave bordering Lithuania and Poland. The move rattled NATO members, and prompted members, including the US and Germany, to begin carrying out military drills in the region.
Poland joins the Netherlands, Germany, Spain and Greece as only a handful of European countries in possession of a Patriot air-defense system. The US has also recently deployed a Patriot battery in Lithuania as part of the multinational NATO exercises in the Baltic region.