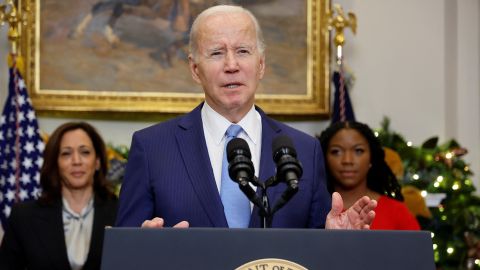 Ukraine would be better able to defend itself from drone and missile attacks by Russian forces if it were provided with fighter aircraft and Patriot missile defense systems, according to a spokesperson for the Ukrainian Air Force.
Speaking on Ukrainian television on Monday following a wave of drone attacks on the country, Yurii Ihnat said that "F-15 and F-16 aircrafts could effectively fight the threats that we have today — missile attacks and attacks by Shaheds (Iranian-made drones used by Russian forces)."
"Fighter aircraft can effectively destroy such targets," he added. "Aircraft, aircraft platforms, Patriot systems would help us a lot."
Some background: Last week, CNN exclusively revealed that the US was finalizing plans to send the Patriot missile defense system to Ukraine.
Ukraine has been calling for the US to send the Patriot, the US' most advanced ground-based air defense system, which is highly effective at intercepting ballistic and cruise missiles, as it comes under a barrage of Russian attacks that have destroyed key infrastructure across the country.
It would be the most effective long-range defensive weapons system sent to Ukraine, and officials say it will help secure airspace for NATO nations in eastern Europe.