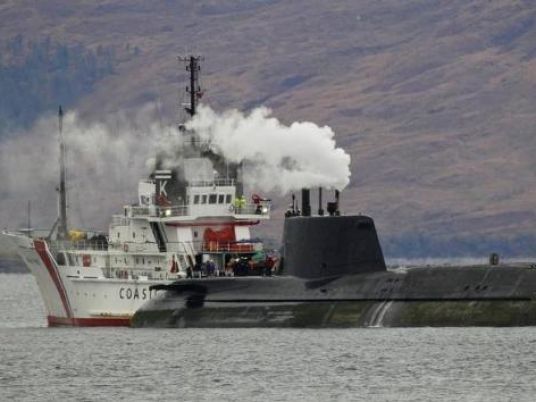 A senior US official is in Israel to discuss the possibility of a compromise that would keep alive the idea of someday banning nuclear and other weapons of mass destruction in the Middle East, US officials and U.N. diplomats said on Thursday.
Friday is the final day of a month-long review conference on the 1970 nuclear Non-Proliferation Treaty (NPT) at United Nations headquarters in New York. The conference has bogged down on several issues, above all the failure to convene a planned 2012 conference on a Middle East weapons of mass destruction (WMD) ban.
Without agreement on the Middle East issue, diplomats said treaty signatories might fail to agree approve final outcome document at the conference.
Last month, Egypt, backed by other Arab and non-aligned states, proposed that U.N. Secretary-General Ban Ki-moon convene a regional conference on banning WMD as called for at the 2010 NPT review meeting, with or without Israel's participation. Washington and Israel oppose the idea.
The United States has been trying to come up with a compromise that satisfies the Arabs but does not alienate Israel, diplomats said.
A State Department official said on condition of anonymity that Assistant Secretary of State Tom Countryman was currently in Israel to discuss the WMD-free zone and other issues.
"Both the United States and Israel support the creation of a WMD-free zone in the Middle East," said Kurtis Cooper, a spokesman for the US mission to the United Nations. "We are working closely with our Israeli partners to advance our mutual interests, including preserving the NPT."
Israel neither confirms nor denies the widespread assumption that it controls the Middle East's only nuclear arsenal. Israel, which has never joined the NPT, agreed to take part in the review conference as an observer, ending a 20-year absence.
Diplomats were skeptical about Countryman's prospects for success.
The call for a 2012 conference on a regional WMD ban, approved at the 2010 NPT review meeting, infuriated Israel. But diplomats said Israel eventually agreed to attend planning meetings. The planned 2012 conference never took place, which annoyed Egypt and other Arab states.
Egypt's latest proposals, Western diplomats say, are intended to focus attention on Israel. Washington and Israel say Iran's nuclear program is the real regional threat.
Iran says its program is peaceful. It is currently negotiating with world powers to curb it in exchange for lifting sanctions.
The Jewish state has said it would consider joining the NPT only once at peace with its Arab neighbors and Iran.