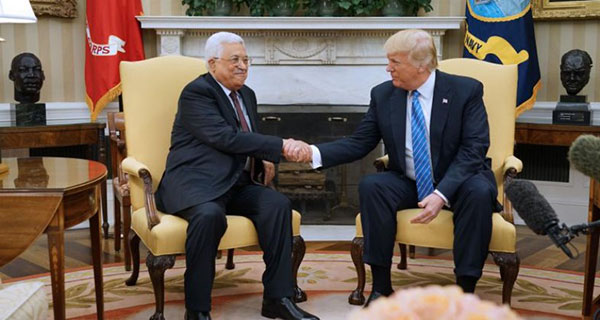 US President Donald Trump's senior advisers on the Middle East, Jared Kushner, Dina Powell and Jason Greenblatt are set to visit Egypt and Saudi Arabia in the coming days to address the recent tensions between Palestinians and Israelis.
US official in the White House stated Sunday that the US envoys will also head to United Arab Emirates, Bahrain, Qatar, Israel and Palestine in an efforts of revive the peace process.  
President Trump stressed that Palestinians and Israelis need 'direct negotiations', the US official added.   
"The United States will work closely with the parties" to achieve peace, Trump emphasized, asking his advisers to push the discussions towards real peace talks and combat extremism.
The visit comes after Israeli forces and Palestinian prayer-goers clashed, following the installment of electronic gates on the entrances of Al-Aqsa mosque.
Arab assailants in Israel opened fire inside a major Jerusalem shrine in July, and killed two Israeli policemen. Disputes ensued following the attack over metal detectors, installed by Israel at a contested Jerusalem shrine.    
Edited Translation from Al-Masry Al-Youm