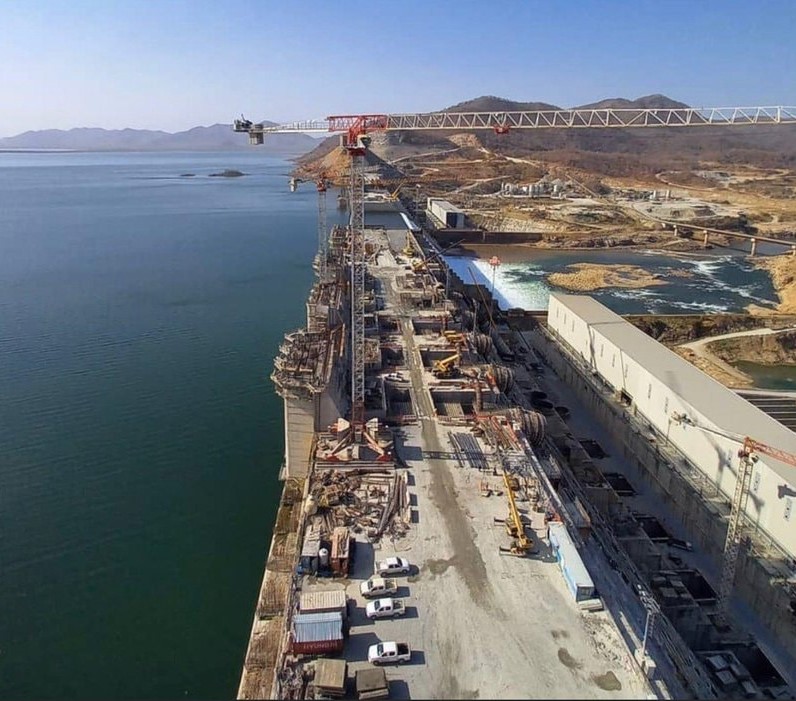 The special US envoy to the Horn of Africa Jeffrey Feltman arrived in Khartoum on Friday morning on a two-day official visit during which he is set to hold talks regarding the Grand Ethiopian Renaissance Dam (GERD) and border tensions between Sudan and Ethiopia.
Feltman is scheduled to hold talks with the head of the Sudanese Sovereignty Council, Prime Minister, and Ministers of Foreign Affairs, Irrigation and Water Resources.
Sudanese Foreign Minister Maryam al-Sadiq received Feltman upon his arrival in Khartoum.
The US administration appointed Feltman as a special US envoy to the Horn of Africa last month, with specific goals on top of which are resolving the GERD crisis through a new negotiating path that will hopefully open the door for an agreement after 10 years of stumbling.
Feltman's mission includes the conflict in Tigray; escalating tensions between Ethiopia and Sudan; and the dispute around the Grand Ethiopian Renaissance Dam.
The three parties (Egypt, Sudan and Ethiopia) have held several rounds of negotiations over the past decade, but have ultimately failed to reach an agreement.
Egypt and Sudan say they want a legally binding agreement on filling and operating the GERD, while Ethiopia is trying to evade a binding agreement.
The construction of the dam, which began in 2011, is considered to be one of Egypt's most serious water issues.
Egypt, which relies considerably on freshwater from the Nile, has voiced fears that the GERD would negatively impact the country's water supply, and has insisted that measures be put in place to protect downstream countries in case of drought during the dam's filling process.
Ethiopia, on the other hand, has stressed the importance of the project to bolster its economy, where more than half of the population currently lives without access to electricity.