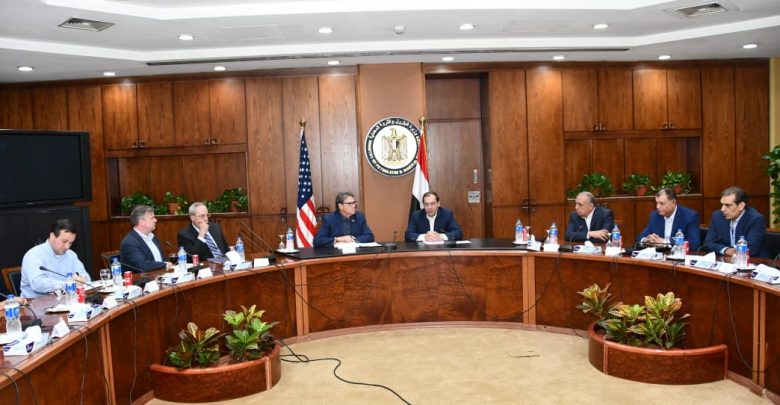 Egyptian Petroleum and Mineral Resources Minister Tariq al-Mulla received on Wednesday US Energy Secretary Rick Perry on his first visit to Cairo, Assistant Secretary of State for Energy Resources Francis Fannon, and Thomas Goldberger, Chargé d'Affaires of the United States in Egypt, along with the accompanying delegation.
The meeting discussed arrangements for holding the ministerial meeting of the Eastern Mediterranean Gas Forum, which will be hosted in Cairo. The group also discussed ways to support and enhance cooperation between Egypt and the United States of America.
During the meeting, Mulla pointed out that Perry's participation in the forum's meetings as an observer is a clear and important indication of the US' support for the objectives of the Forum.
Mulla stressed that the positive changes witnessed by the oil sector in Egypt have encouraged many major American companies to work and invest in exploration activities in Egypt for the first time.
Perry stressed Egypt's role as a reliable source of energy, pointing out that all the expertise and technologies are available to Egypt to enhance its natural position as an important energy center in the region. He added that there is a strong willingness on the part of American companies to expand, invest and work in Egypt.
He added that the participation of the United States in the work of the East Mediterranean Gas Forum comes in light of the partnership between the US and the countries of the Eastern Mediterranean, underscoring the importance of the use of energy to achieve peace.