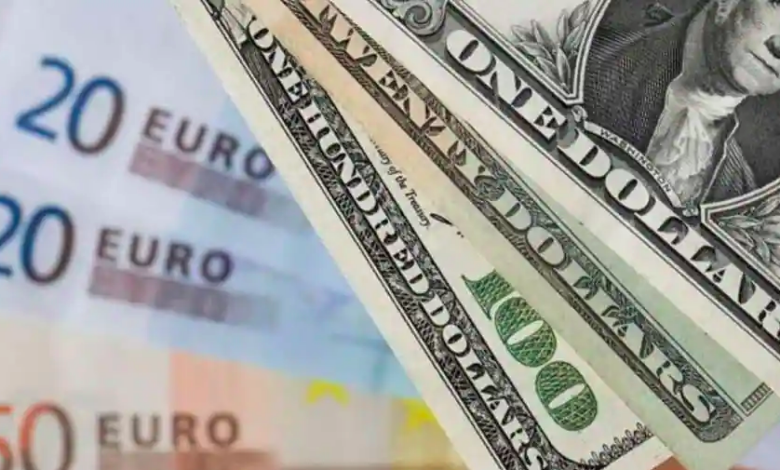 The US dollar index approached its highest level in 20 years against other major currencies, in Friday's trading, as the US dollar boosted selling in markets amid fears of global recession.
The dollar index, which measures the currency's performance against six major rival currencies, rose 0.5 percent in early European trading hours, to hit a 20-year high at 104.07 points, according to Reuters.
The dollar later lost strength in choppy trading, and last settled at 103.55. It was clear that the index would achieve gains for the fifth consecutive week, rising by 0.3 percent during the week.
On the other hand, the euro lost as much as 0.5 percent against the dollar in early European trading hours, before it reversed course.
The euro rose in the last trading 0.2 percent to $1.05555.
The sterling pound was largely stable after dropping earlier below $1.23 for the first time in nearly two years, a day after the Bank of England sent a dire warning that the UK risked a double whammy of recession and inflation above 10 percent.
The yen was slightly lower against the dollar, falling 0.2 percent to 130.46 yen per dollar.
Locally, the dollar price in Egypt is expected to continue rising during the coming period, especially after the US Federal Reserve raised the interest rate by 50 basis points.
A number of economists expected Egypt to raise the interest rate after the US Federal Bank's decision.
The Central Bank of Egypt published on Thursday, April 28, on its official website, the price of the dollar against the Egyptian pound at LE 18.4408 for buying, but it settled on Friday at LE18.48, an increase of 4 piasters.