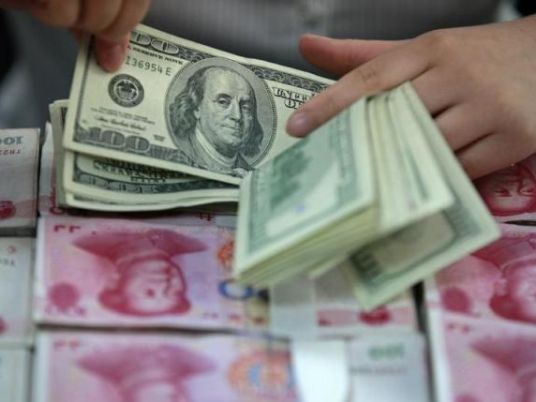 The US dollar exchange rate witnessed a record decrease, the lowest in 2 years, on Monday against the Egyptian pound, supported by an increase of foreign currency inflows to Egypt.
The US dollar exchange reached LE17.33, a decrease by over 3 percent compared to LE17.86 on January 22, when the US dollar exchange rate made it's latest increase wave.
In the National Bank of Egypt, the Arab African International Bank, the Commercial International Bank, and Crédit Agricole, the US dollar was sold at LE17.43 and bought at LE17.33 on Monday morning.
In Banque Misr and Bank of Alexandria, the dollar was sold at LE17.44 and being bought at LE17.34.
Abu Dhabi Islamic Bank sold the dollar at LE17.45, buying it at LE17.40.
The dollar exchange rate increased by one piaster in the Suez Canal Bank to LE17.35 for buying and LE17.45 for selling, compared to prices on Sunday.
Egypt floated the national currency on November 3, 2016. It devalued the Egyptian pound by about a third from the former peg of LE8.8 against the dollar and allowed it to drift lower.
Edited translation from Al-Masry Al-Youm