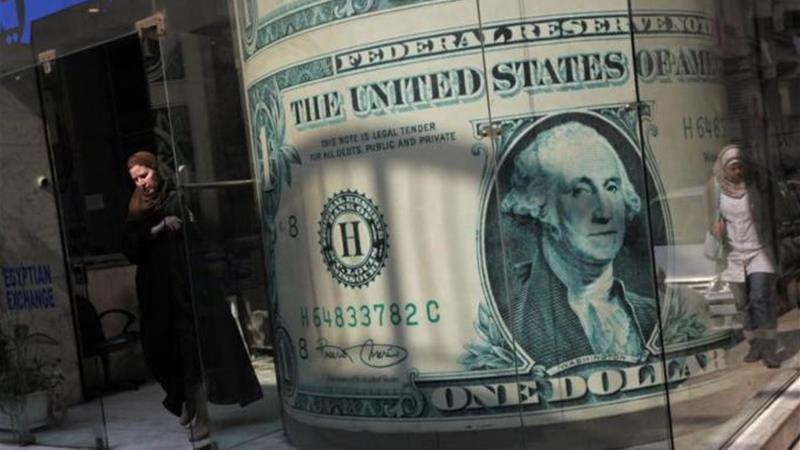 The exchange rate between the US dollar and the Egyptian pound was stable during banking trade on Thursday morning.
Banking experts explained that preventing the exchange of foreign currency in the black market and trading it only within the banking sector has led to an abundance of US dollars, lowering its prices against the Egyptian pound.
According to the latest price updates, the highest US dollar purchase rate was recorded in Abu Dhabi Islamic Bank at LE17.74, and the lowest sale price was recorded in the United Bank of Egypt at LE 17.78.
The National Bank of Egypt (NBE) recorded LE17.73 for purchase and LE17.83 for sale, along with the National Bank of Greece, the Commercial International Bank (CIB), and HSBC.
In Audi, al-Baraka, Al-Ahli Bank of Kuwait, the Egyptian Gulf Bank, and the Export Development Banl of Egypt the dollar price stood at LE 17.72 for purchase and LE17.82 for sale.
The US dollar declined by four piasters in Bank Misr, recorded at LE17.72 for purchase and in Alexandria Bank LE17.82 for sale and LE17.68 for purchase and LE17.78 for sale .
In Banque du Caire and the Bank of Alexandria, the US dollar price stood at LE17.70 for purchase and LE17.80 for sale, while it recorded LE17.754 for purchase and LE17.854 for sale in Abu Dhabi Islamic Bank, LE17.69 for purchase and LE17.79 for sale in the Suez Canal Bank, and LE17.68 for purchase and LE 17.78 for sale in the United Bank of Egypt.
Edited Translation by Al-Masry Al-Youm