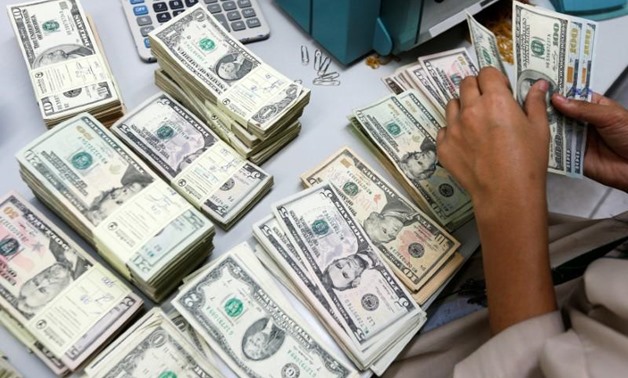 The US dollar fell against the Egyptian pound by between one and four piasters at some banks on Thursday, with the pound reaching its highest value in a month. 
Friday's lowest price was LE15.66 and LE15.56 for purchase and selling, respectively. The exchange rates in Egyptian banks were as follows:
LE15.57 and LE15.67 for purchase and selling at ALEXBank, the Arab African International Bank, Suez Canal Bank, and Credit Agricole, LE15.56 and LE15.66 at CIB, and LE15.58 and LE15.68 at the NBE, Banque Misr, BLOM Bank, and the Industrial Development Bank.
Edited translation from Al-Masry Al-Youm