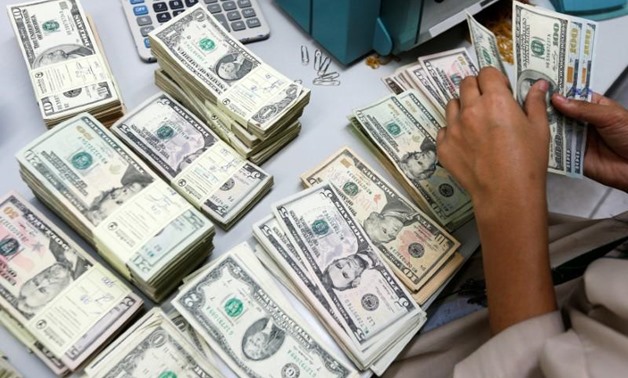 The US dollar exchange rate made a new record decline against the Egyptian pound, falling below the LE16 mark for the first time since February 2017, after it had settled during the last period at LE16.05 for purchase and LE16.15 for sale.
The US dollar exchange rate at the National Bank of Egypt reached LE16 for purchase, and LE16.10 for sale, while it decreased in the Commercial International Bank to LE15.98 for purchase, and LE16.08 for sale.
Whereas in the Central Bank of Egypt it set at LE15.97 for purchase, and LE16.10 for sale.
Bankers attributed the decline to the availability of foreign exchange resources, the noticeable demand from foreign investors to buy government debt instruments and pumping more dollar resources into the local market.
A prominent banking source said that it is expected that the price of the dollar will drop to LE15.75 by the beginning of the new year, especially since the current supply of it exceeds the demand.
Banker Youssef Farouk explained that as the year is ending, banks have concluded their open position and dollar debt, and have no need for the dollar. Farouk anticipates the US dollar to continue declining until the end of the year.
The former vice president of the BLOM Egypt Bank Tarik Metwally said that the dollar decline is normal, and expected it to continue with the improvement in trade balance and the increase in foreign exchange earnings from tourism, alongside the remittances of Egyptians abroad and others.
Edited translation from Al-Masry Al-Youm