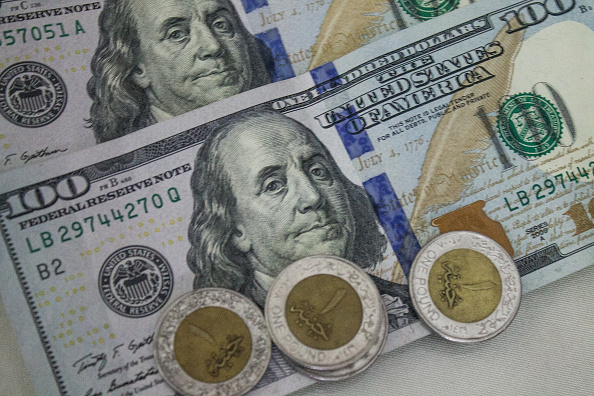 On Sunday, the US dollar prices saw a drop of 3 piasters compared to the Egyptian pound.
In the National Bank of Egypt, the Commercial International Bank, Banque Misr, and ALEXBANK, the dollar recorded LE17.49 for purchase and LE17.59 for sale.
In the Abu Dhabi Islamic Bank, it recorded LE17.58 for purchase and LE17.68 for sale.
At the Suez Canal Bank, the dollar stood at LE17.51 for purchase and LE17.61 for sale.
Governor of the Central Bank of Egypt (CBE) Tarek Amer pointed out in January that the dollar prices would be decreasing following the implementation of the mechanism of foreign cash-transfer via banks.
Head of the research sector at EFG-Hermes Ahmed Shams said in January that although the US dollar remained below LE 18 pounds, this stability was technically a rise for the pound against the dollar in 2018, given the rise in the US currency against major and emerging currencies last year.
The exchange rate of the Egyptian pound was stable most of the time in 2018 against the major international currencies, at the end of the year reaching LE 17.86 for every dollar for buying, and LE 17.95 per dollar for selling.