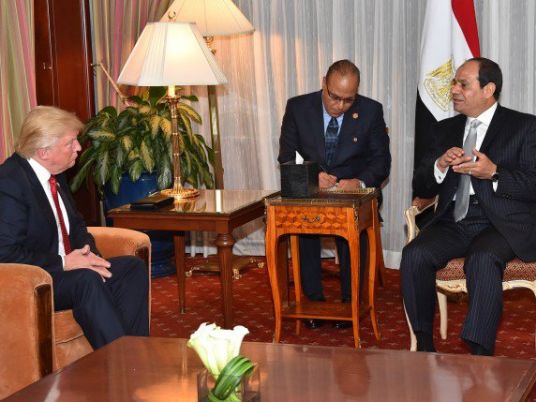 The United States Congress has approved a bill on government spending under the Trump administration, part of which is dedicated to securing borders in Egypt, Jordan, Libya, Pakistan, Afghanistan and Lebanon.
The Town Hall website reported that the bill allocated $1.3 billion in military aid to Egypt under the section dubbed "Global War on Terror".
The conservative right-wing website pointed out that the draft plan gives a special status to the funds that Egypt will use to secure its borders.
The bill said that 15 percent of the aid would be halted if Egypt does not achieve progress in the fileds of democracy and human rights by September 30, 2018. This condition does not apply to the funds allocated for the implementation of counter-terrorism programs, border security and the non-proliferation of nuclear weapons in Egypt, according to the website.
White House budget director Mick Mulvaney told reporters earlier in May that US President Donald Trump will sign the expenditure bill, after its approval by the US Congress, to avoid closing government headquarters when he receives the bill on Thursday or Friday.
Edited translation from Al-Masry Al-Youm