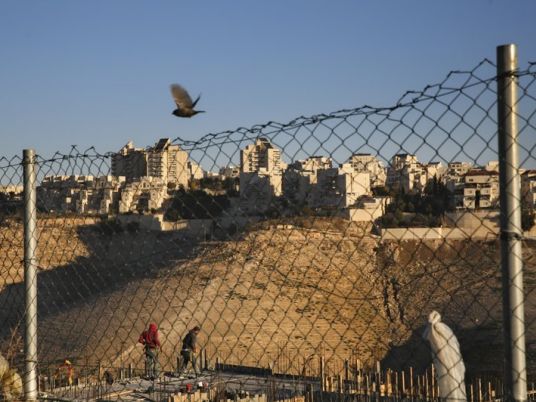 A UN agency report published on Wednesday accused Israel of establishing an "apartheid regime" targeting Palestinians, prompting outrage from Washington and its closest ally in the region.
"The evidence supports beyond a reasonable doubt the proposition that Israel is guilty of imposing an apartheid regime on the Palestinian people, which amounts to the commission of a crime against humanity," the report said, citing international law for the finding.
When asked about the report, UN spokesman Stephane Dujarric said the Economic Social Commission for Western Asia (ESCWA) – an agency comprised of 18 Arab states – published the report without consulting the secretariat.
"The report as it stands does not reflect the views of the Secretary-General [Antonio Guterres]," said Dujarric, noting that the report solely reflects the authors' views.
Israeli officials swiftly decried the report, with Foreign Ministry spokesman Emmanuel Nahshon comparing it to "Der Stürmer," a Nazi propaganda publication filled with anti-Semitic rhetoric.
"The attempt to smear and falsely label the only true democracy in the Middle East by creating a false analogy is despicable and constitutes a blatant lie," said Israel's UN Ambassador Danny Danon in a statement.
Washington said it was outraged by the report. US Ambassador to the UN Nikki Haley called for the report to be immediately revoked.
Under the Trump administration, the US relationship with the UN has been demanding. The White House has threatened to cut funding for the international organization.
Meanwhile, State Secretary Rex Tillerson told rights group that in a letter that the United States has considered quitting the UN Human Rights Council unless it undergoes "considerable reform."
In the letter, the former Exxon executive said Washington would continue with its "strong, principled objection to the Human Right's Council's biased agenda item against Israel."
"While it may be the only such organization devoted to human rights, the Human Rights Council requires considerable reform in order for us to continue to participate," Tillerson said.
Since its creation in 2006, the Geneva-based council has issued more than 60 resolutions condemning human rights abuses in Israel, which makes the US membership contentious for Republicans and Democrats alike. Washington declined a seat on the council when it was formed over a decade ago.