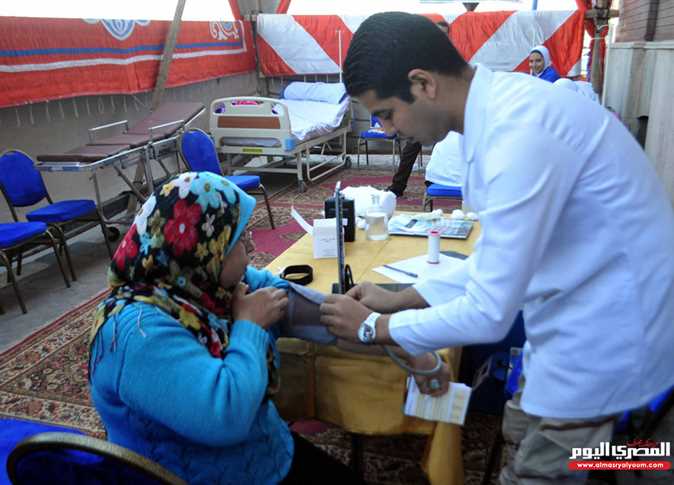 A US Company manufacturing the Sovaldi medicine, Gilead Sciences, has launched a campaign titled "Together, we can eliminate Hepatitis C and B," during the 2019 African Cup of Nations (AFCON) on Thursday in cooperation with the Confederation of African Football (CAF).
The company stated that the campaign was launched on all stadiums hosting AFCON 2019 matches, including a presentation on the campaign at the Cairo International Stadium. The campaign's poster was also placed on the official AFCON 2019 website and social media, Gilead Sciences added.
Deputy Chairman of Gilead Clifford Samuel said that those infected with hepatitis C and B are put at risk of early death, adding that the campaign aims at encouraging people to do tests and obtain modern treatments.
Statistics showed that number of patients infected with hepatitis C reached 71 million and only 20 percent of the patients performed tests, while number of patients infected with hepatitis B reached 257 million worldwide, with only nine percent having performed tests.
Egypt's government launched the "100 Million Healthy Lives" campaign in October 2018 to screen for Hepatitis C and non-communicable diseases, targeting people aged 19 to 59 for scanning through PCR tests. Those testing positive for the disease are expected to undergo further check-ups, and will be provided free medication.
Egypt has the highest rate of Hepatitis C in the world, first surfacing in the 1950s due to unsterilized injections. The highly-infectious blood borne virus kills an estimated 40,000 Egyptians a year, and at least 1 in 10 of the population aged 15-59 are infected, according to the World Health Organization.
Edited translation from Al-Masry Al-Youm