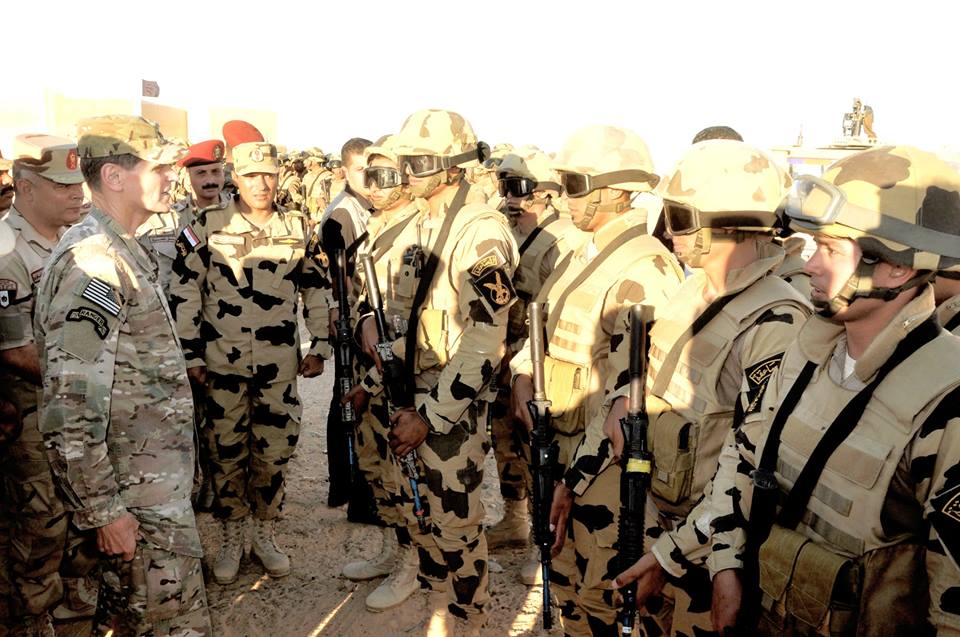 The commander of the US Central Command General Joseph Votel paid a visit on Tuesday to the Egyptian military base Mohamed Naguib to inspect the ongoing Bright Star joint military exercises between Egypt and the US.
According to a statement released by the Egyptian Army's official spokesperson, Votel's visit to Mohamed Naguib military base took place as part of his official visit to Egypt that will last four days.
Votel was accompanied during the visit by the Commander of Egypt's northern military zone. Both of them observed the ongoing military exercises between the two sides.
The Mohamed Naguib military base is located in al-Hammam City, west of Alexandria on the Mediterranean Sea. The joint military exercise is expected to last until September 20, with the participation of about 200 American personnel. The last time Bright Star was held was in 2009, where some 1,300 US soldiers and marines took part.
The joint exercise dates back to the early 1980s, following the signing of the Camp David accords during President Jimmy Carter's administration.
Bright Star was carried out every other year since — until 2012, when the exercise was canceled due to political instability in Egypt after former President Hosni Mubarak's ouster.
Then-President Barack Obama canceled the exercise in 2014 over allegations of human rights abuses by the Egyptian government.