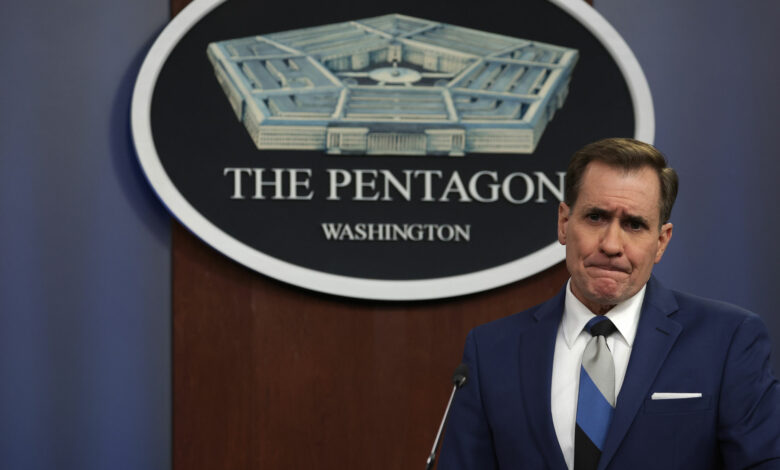 US Secretary of Defense Lloyd Austin canceled a planned test of the Minute Man III Intercontinental Ballistic Missile that was initially scheduled to occur this week to avoid "any actions that could be misunderstood or misconstrued" during heightened tensions with Russia, Pentagon spokesperson John Kirby said during a briefing at the Pentagon on Wednesday.
"In order to demonstrate that we have no intention of engaging in any actions that could be misunderstood or misconstrued, the secretary of defense has directed that our minute man three intercontinental ballistic missile test launch scheduled for this week to be postponed," Kirby said.
Kirby said the secretary made this decision taking into account the "heightened tensions" caused by the Russian invasion of Ukraine and Russian President Vladimir Putin's announcement earlier this week directing a special alert of Russian nuclear forces.
Kirby said the US military is taking this step to cancel the ICBM test to "demonstrate" that the US is a "responsible nuclear power."
"This is not a step backwards in our readiness, nor does it imply that we will necessarily cancel other routine activities to ensure a credible nuclear capability," Kirby said.
"We remain confident in our strategic posture as I've said before and our ability to defend the homeland, and our allies and our partners, remains fully intact and ready," he added.