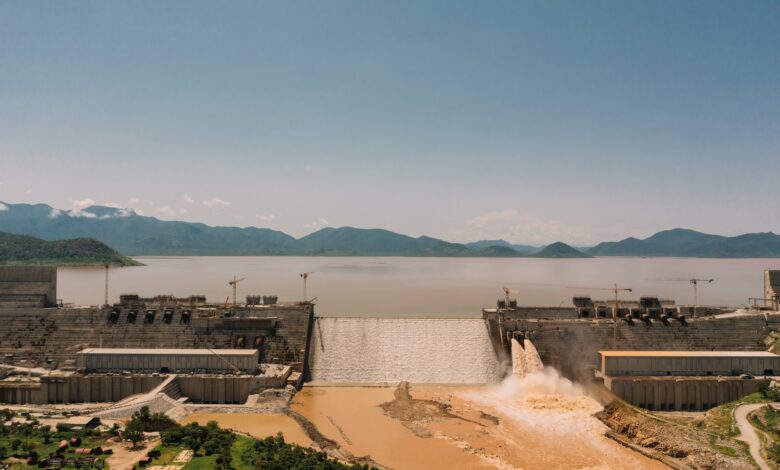 The regional spokesperson for the US State Department Samuel Warburg, urged a diplomatic solution to the Grand Ethiopian Renaissance Dam (GERD) dispute, and expressed his nation's readiness to play a role in resolving the issue.
During an interview with journalist Ahmed Moussa, on the "On My Responsibility" program, Warburg affirmed that the US is ready to play any positive role in resolving the water crisis, and that the US envoy for the Horn of Africa is in contact with Egypt, Ethiopia and Sudan.
He assured that the United States is ready to provide all technical assistance in the matter.
Earlier this month, Egyptian President Abdel Fattah al-Sisi said during his speech at the Arab Summit in Algeria that a binding legal agreement must be reached on GERD, amid climate change and water security challenges.
Egypt's water resources have become unable to meet the needs of its population despite following a policy to rationalize consumption, through the frequent reuse of agricultural irrigation water that made the overall efficiency rate of its use in Egypt one of the highest rates in Africa.
Stagnant talks
The Ethiopian government announced on August 11 that it has completed the third GERD filling unilaterally.
Egypt and Sudan say they want a legally binding agreement on operating the dam, while Ethiopia says any pact should be advisory.
Both countries consider the dam a threat to their vital water supplies, while Ethiopia considers it essential for development and doubling its electricity production.
The downstream nations fear possible blows to water facilities, agricultural land, and overall availability of Nile water.
Negotiations over the dam between Egypt, Ethiopia, and Sudan have stalled for years, with the three parties ultimately failing to reach any agreements.
The disputed dam is the largest hydroelectric project in Africa, with a cost of more than four billion dollars.