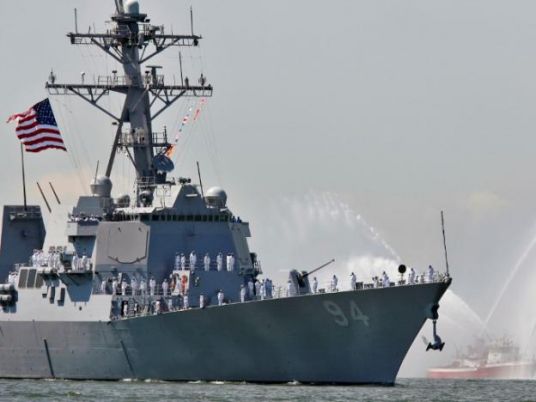 The U.S. military launched cruise missile strikes on Thursday to knock out three coastal radar sites in areas of Yemen controlled by Iran-aligned Houthi forces, describing the strikes "retaliation" for alleged missile attacks this week on a U.S. Navy destroyer.
However, Houthi commanders deny attacking the US Navy vessel, adding to speculation of a false-flag operation to justify direct US involvement in the Yemen conflict.
The US missile strikes, authorized by President Barack Obama, represent Washington's first direct military action against suspected Houthi-controlled targets in Yemen's conflict.
The Pentagon appeared to stress the limited nature of the strikes, which were aimed at radar that the US Navy claims enabled the launch of at least three missiles against the U.S. Navy destroyer USS Mason since Sunday.
"These limited self-defense strikes were conducted to protect our personnel, our ships, and our freedom of navigation," Pentagon spokesman Peter Cook said.
U.S. officials, speaking on condition of anonymity, said U.S. Navy destroyer USS Nitze launched the Tomahawk cruise missiles around 4 a.m. local time.
"These radars were active during previous attacks and attempted attacks on ships in the Red Sea," including the USS Mason, one of the officials said, adding the targeted radar sites were in remote areas where the risk of civilian casualties was low.
The official identified the areas in Yemen where the radar were located as: near Ras Isa, north of Mukha and near Khoka.
The alleged missile attacks on the USS Mason follows international condemnation of a Saudi-led strike on mourners gathered in Yemen's Houthi-held capital Sanaa.
The US came under intense pressure to justify its support for Saudi Arabia in the Yemen conflict after the Saudi bombing raid. The alleged missile attacks on a U.S. vessel, however, have shifted media attention, providing the U.S. with an opportunity to conduct its own strikes on targets in Yemen.
The Saudi airstrike on a funeral last week killed at least 140 people, the latest in a string of atrocities by Saudi Arabia, the main ally of the U.S. in the Yemen conflict.
The Houthis, who are battling the government of Yemen President Abd Rabbu Mansour al-Hadi, denied any involvement in Sunday's attempt to strike the USS Mason.
Their denial adds to speculation that the alleged attacks were a ploy by the U.S. military to justify further involvement in the Yemen conflict, opening the way for direct military action in support of its coalition of Arab partners.
The Houthis are allied to Hadi's predecessor Ali Abdullah Saleh, who was ousted during the Arab Spring, in what they describe as a U.S.-led regime-change operation.
The Houthis have the support of many army units and control most of the north, including the capital, Sanaa.