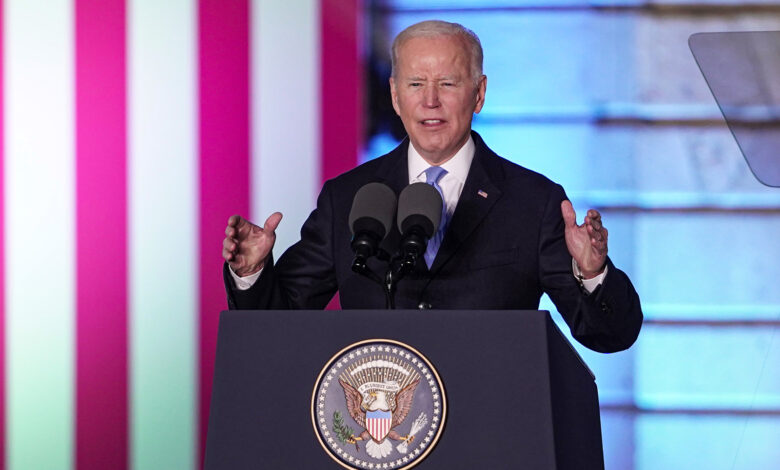 Russia carried out a test of an intercontinental ballistic missile that appears to have failed around the time President Joe Biden was in Ukraine on Monday, according to two US officials familiar with the matter.
Russia notified the United States in advance of the launch through deconfliction lines, one official said. Another official said that the test did not pose a risk to the United States and that the US did not view the test as an anomaly or an escalation.
The test of the heavy SARMAT missile — nicknamed the Satan II in the West and capable of delivering multiple nuclear warheads — appears to have failed, officials said. It has been successfully tested before and had this one worked, US officials believe Russian President Vladimir Putin would have highlighted the test in his State of the Nation address on Tuesday.
Instead, Putin made no mention of the launch in the speech that lasted an hour and 45 minutes. He did, however, formally declare that Russia will be suspending his country's participation in the New START nuclear arms reduction treaty with the US, imperiling the last remaining pact that regulates the world's two largest nuclear arsenals.