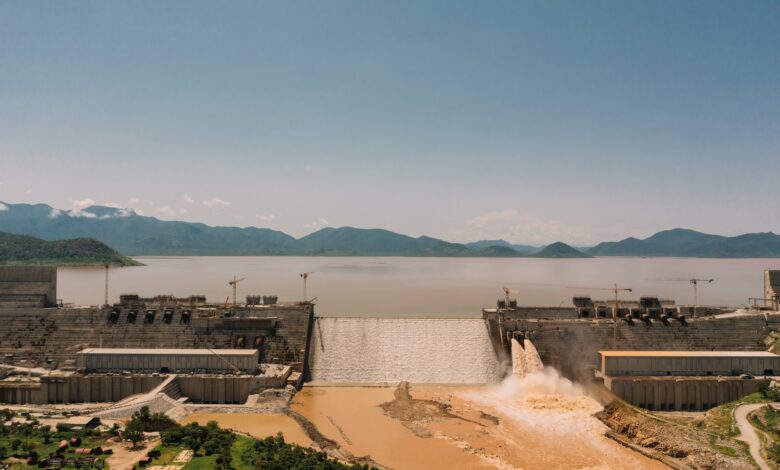 The US and Europe can greatly pressure Ethiopia in the Grand Ethiopian Renaissance Dam issue, through the aid they provide to Addis Ababa, which amounts to three billion dollars annually and includes food commodities and infrastructure assistance, the Former Minister of Irrigation Mohamed Nasr Allam said on Wednesday.
In a phone-in with presenter Rasha Magdy on the Sada al-Balad channel, he explained two important things about the visit of US National Security Adviser Jake Sullivan and his meeting with President Abdel Fattah al-Sisi, the first of which is the emphasis on Egypt's pivotal role in the region.

Allam added that Sisi assured Sullivan about the importance of water security for Egypt.
He also referred to the recommendation of the UN Security Council to return to negotiations and halt the construction of the dam.
However Ethiopia's statements did not reflect this international interest, which caused concern for Egypt.
President Sisi's statements made it clear that Egypt is obliged to defend its water rights, he continued. Egypt warned that security and peace in the region is at risk if Ethiopia's intransigence continues, Allam said.
Sisi conveyed the scope of the issue to Sullivan, Allam added, while that the latter affirmed the US is fully commitmed to global security.
There was an international conspiracy during the 1990s against Egypt through the Entebbe Agreement, which was signed by five countries in an attempt to seize water and then resell it to the downstream countries Egypt and Sudan, Allam claimed, pointing out that Ethiopia is trying to pressure Egypt by preventing water from reaching it before signing the agreement.
He stressed that what links Egypt with Ethiopia is the 1902 agreement, adding that Addis Ababa's main goal is to reduce Cairo's share and affect its African standing.
With regard to the dam's location, Allam said that it is not ideal as some studies have warned of the dam's possible collapse, such as one by the US Massachusetts Institute of Technology, which sent Ethiopia the details of the study that illustrates various risks to the concrete dam.
An international committee had recommended in 2012 to re-plan the construction of the dam, Allam mentioned, yet Addis Ababa has not sent any revised studies to Egypt.