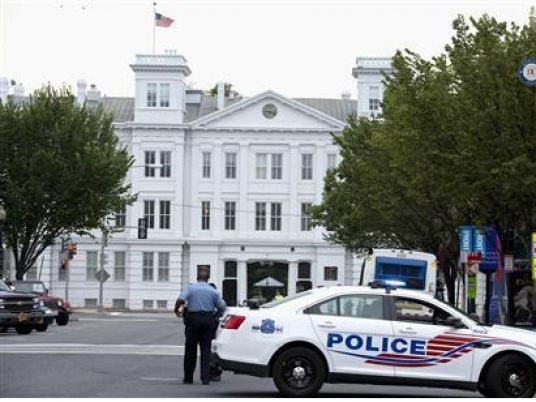 A US Air Force veteran accused of trying to travel to Syria to join Islamic State is set to become the first person in the United States to face trial for attempting to support the militant group.
Questionnaires are expected to be distributed on Tuesday to the first batch of 500 potential jurors in Brooklyn, New York, in the trial of Tairod Pugh, a 48-year-old New Jersey resident charged with attempting to provide material support to Islamic State.
He is one of 80 people charged in federal cases related to Islamic State since 2014 amid a push by authorities to identify potential domestic supporters of the group, according to a Reuters analysis.
The Federal Bureau of Investigation has said it has probes in all 50 states involving suspected supporters of Islamic State, which has seized control of wide swaths of Iraq and Syria.
Prosecutors said Pugh, who served with the Air Force from 1986 to 1990 and who recently worked as a commercial airplane mechanic in Kuwait, in January 2015 bought a one-way ticket from Cairo, Egypt, to Istanbul. Prosecutors said his goal was to cross the boarder into Syria to join Islamic State.
But Turkish authorities sent him back to Cairo, where officials found he had several damaged electronic devices including a cell phone with a machine gun photograph, prosecutors said.
Pugh was deported to the United States, where he told an undercover agent that he went to Turkey to join Islamic State, prosecutors said.
Prosecutors said Pugh's laptop computer contained propaganda videos and a draft letter written to a woman he had married in Egypt in 2014 pledging to use his skills "to establish and defend the Islamic State."
Pugh's lawyer, Eric Creizman, has sought to block the letter from introduction at trial, calling it a privileged marital communication.
Pugh has pleaded not guilty and contends he went to Turkey to find work.
He earlier had come to authorities' attention in 2001, when a co-worker told the FBI that Pugh "sympathized with Osama bin Laden, felt that the 1998 bombings of US embassies were justified and expressed anti-American sentiment," court papers said.
In 2002, an associate told the FBI that Pugh had expressed interest in going to Chechnya to fight, prosecutors said.
Nevertheless, Pugh went on to work in Iraq as an Army contractor for DynCorp International, prosecutors said, and later worked as an airplane mechanic in the Middle East.