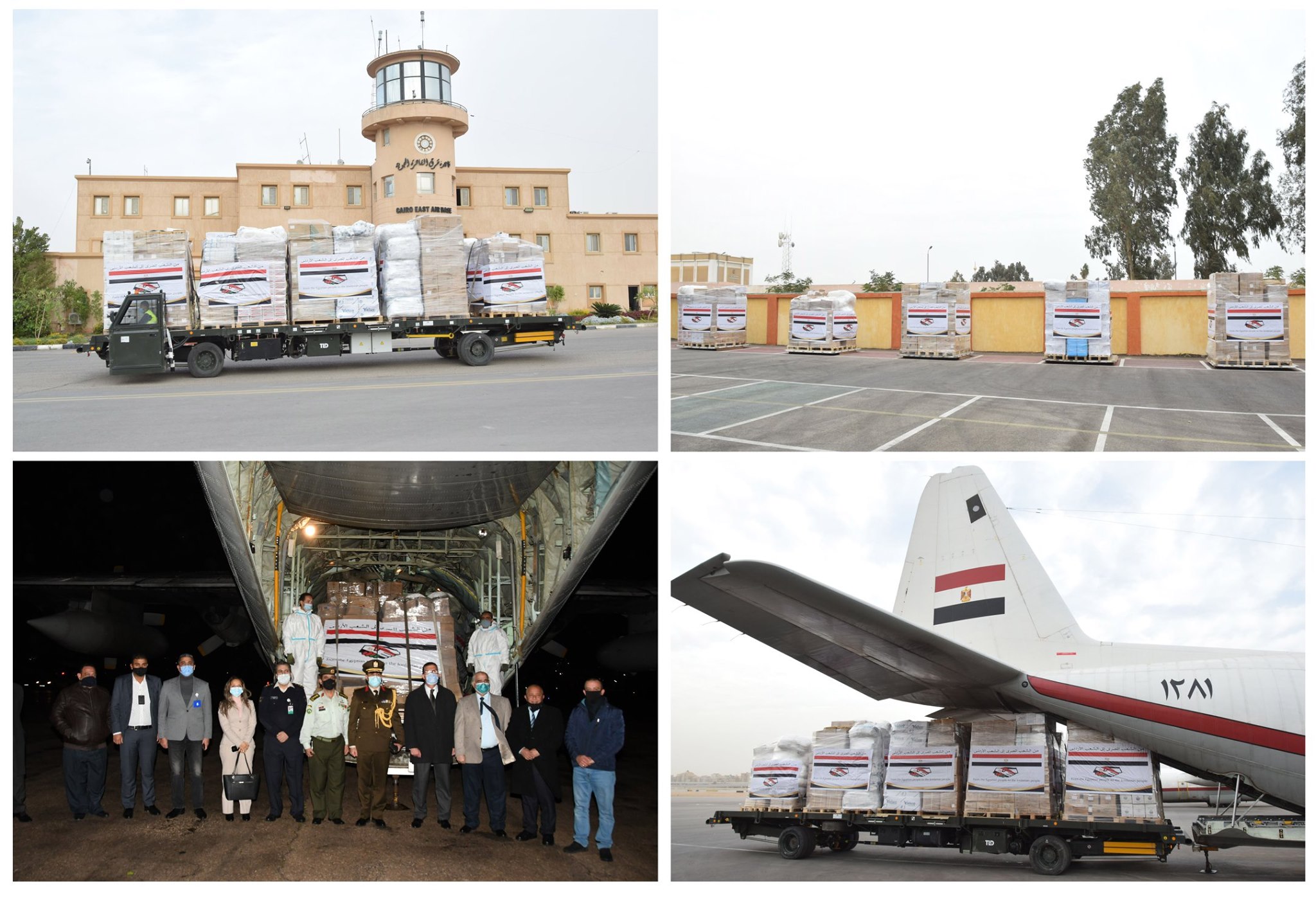 Egypt on Monday dispatched a military transport plane loaded with large amounts of medical supplies to Jordan in order to help the nation fight its coronavirus outbreak.
The shipment comes upon Egyptian President Abdel Fattah al-Sisi's orders and the state's desire to support friendly Arab nations in the face of adversity and crisis. The supplies have been prepared in cooperation with Egypt's Health and Population Ministry upon orders of the General Command of the Armed Forces implementing Sisi's directives.
Egypt has previously sent aid to other countries to help them in their fight against coronavirus.
On May 3, the government dispatched four military airplanes carrying urgent medical supplies to Sudan.
Meanwhile, in April, President Abdel Fattah al-Sisi ordered medical aid, including medicine and protective clothing, to be delivered to the US.
The aim was to help ease the burden the US was facing by alleviating the nation's acute shortages of medical and protective supplies.
In March and April, the Egyptian government also sent two separate shipments carrying medical supplies to Italy.