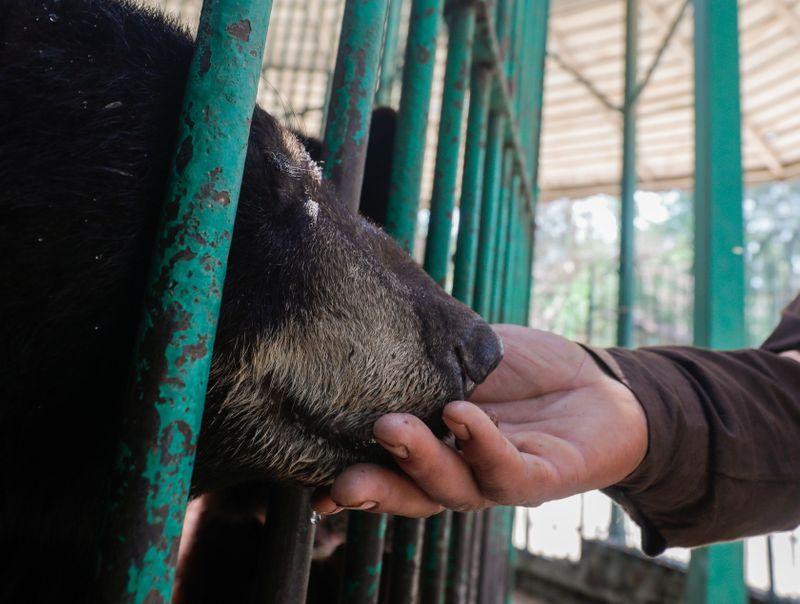 Senior government sources revealed the updated protocol for developing the Giza Zoo, which involves committing to reasonable prices for entry tickets at a value not exceeding LE25 per person.
The sources also assured that development will maintain the zoo's historical identity and preserve its special architectural style as seen in the enclosures for animals such as lions, bears and elephants.
Civilized shelters that comply with international standards will be established to better suit the life-styles of these animals, which will help the zoo regain its former glory.
According to the sources, Giza Zoo will be transformed to compete with open zoos, with the modernization of health and veterinary care systems and the application of animal welfare standards.
The zoo will be equipped with a high-level veterinary hospital with the help of international experts to qualify technicians and veterinarians to help in the development period.
Giza Zoo reborn
Egyptian authorities announced in December plans to develop Giza Zoo, and to connect it with Orman Park via aerial lift line.
The company working on developing the Giza Zoo revealed that the park will be open-range with no barriers, based on the highest international safety standards, allowing citizens to enjoy safely viewing animals as if they were in the wild.
The Chairman of the Board of Directors of the Military Production Company for Projects and Engineering Consultancy, and General Supplies Maged al-Serty, announced that the park will be divided into four sectors – Egyptian, African, Asian, and nocturnal.
He added that the zoo will also introduce new animals it has never had before.
Serty also referred to work being done to zoo with the neighboring Orman Park via an aerial lift line.