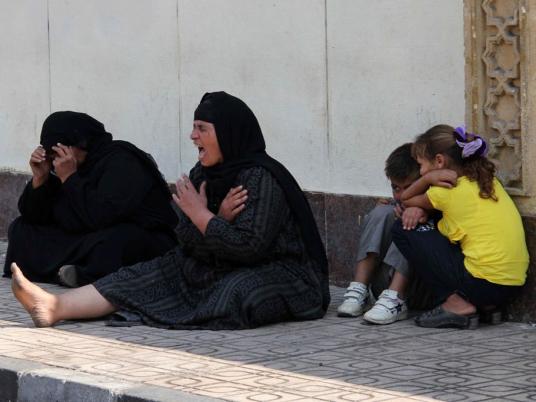 Hundreds of Ultras Ahlawy members set fire to the outside of former Interior Minister Mohamed Ibrahim Youssef's apartment building in Dokki during a Tuesday protest.
After, they headed for the residence of current Interior Minister Mohamed Ibrahim, who lives on Makram Ebeid Street in Nasr City, where they set fire to a police vehicle before being driven away.
The angry demonstrators had first gathered in Al-Saha Square to protest any postponement to the next Port Said football stadium verdict scheduled for 9 March.
The incident resulted in 74 football fans dying following a game in Port Said last year while Youssef was in power.
Unnamed security sources also said demonstrators had lit another police vehicle ablaze near the building, injuring at least one officer.
Ultras Ahlawy fans had also shot fireworks and chanted club songs during the protest.
The group had announced two marches Tuesday: one to Youssef's home and the second to Ibrahim's residence.
The group said in a statement, "The Interior Ministry has not changed, continues to kill the people without accountability and if retribution does not come, we will get it with our hands."
In response, authorities had beefed up security at Youssef's Dokki home.
The Port Said criminal court sentenced several defendants to death in its first ruling on 26 Janurary, which prompted widespread violence and protests in the canal community.
Edited translation from Al-Masry Al-Youm