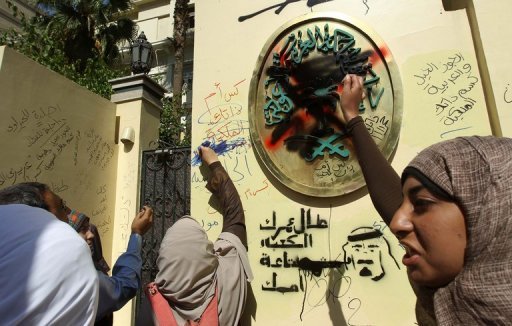 A Saudi court adjourned the trial of Egyptian detainees Ahmed al-Gizawy and Islam Bakr and a Saudi man to 5 September on Wednesday, Egyptian news agency MENA reported Wednesday.
"The public prosecution at a court in Jeddah called for sentencing Gizawy to death… as he was handed over his charge sheet" in a first hearing of the trial, an activist told AFP, requesting anonymity.
The suspects are accused of smuggling drugs into the kingdom through King Abdul Aziz International Airport. Gizawy's case has received much media attention and activists claim the charges against the human rights lawyer are politically motivated. Saudi officials revealed Tuesday that Bakr and the Saudi defendant are accused in the same case.
London-based newspaper Al-Hayat reported Tuesday that Saudi prosecutors would request the death penalty for Gizawy. Prosecutors attached a report to the indictment that included government laboratory tests reportedly confirming the pills allegedly confiscated from the suspects contain narcotics, according to the paper.
The presiding judge allowed media professionals and journalists to attend the trial opening Wednesday, MENA reported.
Egyptian Consul to Jeddah Ali al-Esheiry said Saudi authorities have given the consulate's legal advisor permission to attend all of the court hearings.
Gizawy's 17 April arrest sparked protests at the Saudi Embassy in Cairo that led to the temporary withdrawal of Ambassador Ahmed al-Qattan to Saudi Arabia. Prior to his arrest, Gizawy had filed a lawsuit against the Saudi authorities over their treatment of Egyptians.
Gizawy travelled to Saudi Arabia with his wife to perform the omra, a minor pilgrimage to Islam's holiest sites in Mecca and Medina, western Saudi Arabia, when he was detained at Jeddah airport.
The Arabic Network for Human Rights Information said Gizawy was held following a sentence of one year in prison and 20 lashes delivered against him in absentia for criticizing the Saudi government.