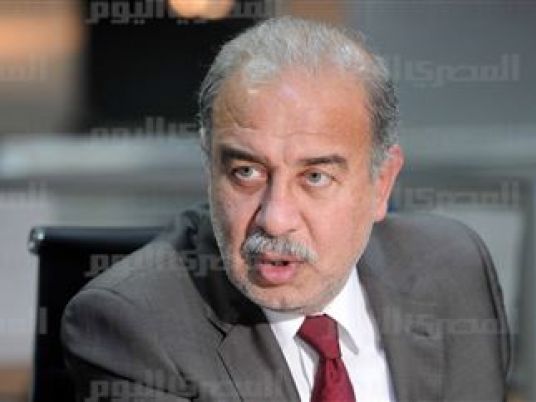 The new government was sworn in before President Abdel Fattah El Sisi at 8 am on Saturday.
The new government, headed by Sherif Ismail, includes 33 ministries.
As many as 16 new ministers were appointed including ministers of local development, tourism, agriculture, transport, international cooperation, culture, communication and information technology, petroleum, manpower and trade and industry and military production.
The ministry of transitional justice was substituted by the ministry of legal affairs.
A new ministry for immigration and Egyptian expatriates affairs was created.
The lineup of the new government includes Minister of Defense Sedqi Sobhy, Minister of Planning Ashraf el Arabi, Minister of Awqaf Mohamed Mokhtar Gomaa, Minister of Youth and Sports Khaled Mahmoud Abdel Aziz, Minister of Housing Mostafa Kamal Madboli, Minister of Supply Khaled Mohamed Hanafi and Minister of Electricity Mohamed Hamed Shaker.
It also includes Hani Khadry as Minister of Finance, Ghada Wali as Minister of Social Solidarity, Mohamed Hossam Kamal el Din as Minister of Civil Aviation, Khaled Mohamed Fahmi as Minister of Environment, Sameh Shoukry as Minister of Foreign Affairs, Hossam el Din Moghazi as Minister of Water Resources and Irrigation, Mamdouh el Damati as Minister of Antiquities, Ashraf Salman as Investment Minister, Magdy Abdel Ghaffar as Interior Minister, Ahmed el Zend as Minister of Justice and Ahmed Zaki Badr as Minister of Local Development.
The list also includes Helmy Namnam as Minister of Culture, Tareq Qabil as Minister of Trade and Industry, Nabila Makram Abdel Shaheed as Minister of Immigration and Egyptian Expatriates Affairs, Yasser el Qady as Minister of Communications, Sahar Nasr as Minister of International Cooperation, Saad el Geyoushi as Minister of Transport, Essam Fayed as Minister of Agriculture, Ashraf Shihi as Minister of Higher Education and Scientific Research, Gamal Sorour as Minister of Manpower, Tareq el Molla as Minister of Petroleum, El Helali el Sherbini as Minister of Education and Technical Education, Magdy el Agati as Minister of Legal Affairs and House of Representatives, Mohamed el Assar as Minister of Military Production, Ahmed Zaki Badr as Minister of Local Development and Hisham Zaazou as Minister of Tourism