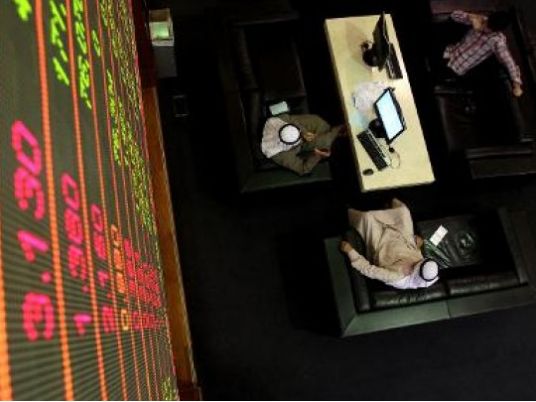 Gulf bourses fell on Sunday as the crude price slumped to near 11-year lows and investors scurried to cut back their exposure to oil dependents markets.
Brent crude posted its biggest weekly percentage drop in over a year on Friday to settle at $37.93 after the International Energy Agency (IEA) warned global oversupply of crude could worsen next year.
Saudi's benchmark index plunged 2.7 to 6,764 points. It is down 32 percent from a 2015 peak of 9,897 on April 30.
Brent has fallen 47 percent over the same period.
"Low oil prices coupled with investors' heightened nervousness about the kingdom's budget has compounded volatility in the markets," said Hisham Tuffaha, head of equity investments at Riyadh-based Mulkia Investments.
"Overall we are in a downtrend, for some sectors this is justified, especially oil-linked industries like petrochemicals, other segments such as banks this is less so."
Saudi Telecom Co (STC), the country's biggest telecommunications company, dropped 1.9 percent, despite the Kuwaiti market regulator approving STC's takeover plan for Kuwait's Viva.
The retail sector was down 3.5 percent, with Saudi Company for Hardware (SACO) and Al Othaim losing 6.3 and 3.7 percent respectively.
Recent retail data showed signs of weakness, as consumers are shopping less and cutting back on spending at stores, according to a note by Saudi's NCB Capital.
"The slowing growth in sales transaction values is similar to the period during the global financial crisis and oil price declines in 2008," NCB Capital's note added.
Dubai's index fell 2.1 percent to 2,883 points. It is down 23.6 percent in 2015, making it the worst performing Gulf bourse this year.
Emirates NBD – Dubai's largest bank by market value – tumbled 4.1 percent, reversing earlier session gains. Dubai Islamic Bank fell 3 percent to 5.42 dirhams, a 2015 low.
Arabtec retreated 3.7 percent, falling near a four-year low.
Abu Dhabi's index dropped 2.1 percent as blue-chip Etisalat, the largest stock by market value, slid 2.5 percent. The telecom company is up 57.2 percent this year, which has helped limit the benchmark's year losses to 11.7 percent.
Qatar's benchmark slumped 3.7 percent, taking its losses for the year to 21.2 percent, underperforming the MSCI emerging market index which is down 19.1 percent.
Financial sector heavyweights Masraf Al Rayan and Qatar National Bank dropped 6.3 and 2.1 percent respectively.
EGYPT DIPS, INVESTORS EYE CENTRAL BANK
Egypt's bourse fell 3.7 percent to 6,395 points, within 93 points of November's 2015 low.
"The sell-off is part of the declines in other Middle East markets following a drop in oil prices," said Simon Kitchen, head of regional strategy at Cairo's EFG Hermes.
"The Egyptian market is uncertain about the central bank's interest rate decision at the monetary policy meeting scheduled at the end of this week," Kitchen added.
Egypt's annual urban consumer inflation rose to 11.1 percent in November from 9.7 percent in October, the official statistics agency CAPMAS said on Thursday. That is the steepest increase in headline inflation since June.
The higher inflation figures are unlikely to influence Thursday's central bank meeting to set interest rates, analysts told Reuters, noting the main priority is likely to be promoting growth.
Local and Arab traders were net sellers while foreign investors were net buyers, exchange data showed.
Orascom Telecom and Commercial International Bank fell 7.3 and 4.2 percent respectively.
SUNDAY'S HIGHLIGHTS
SAUDI ARABIA
* The index fell 2.7 percent to 6,765 points.
DUBAI
* The index slid 2.1 percent to 2,883 points.
ABU DHABI
* The index dropped 2.1 percent to 4,001 points.
QATAR
* The index plunged 3.7 percent to 9,644 points.
EGYPT
* The index stumbled 3.7 percent to 6,395 points.
KUWAIT
* The index dipped 1 percent to 5,633 points.
BAHRAIN
* The index fell 0.1 percent to 1,212 points.
OMAN
* The index slid 0.7 percent to 5,415 points. (Editing by Matt Smith and Mark Potter)