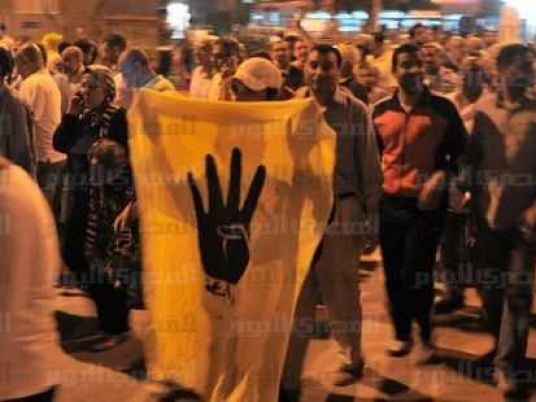 An Egyptian court sentenced 22 members of the Muslim Brotherhood to death on Monday over an attack on a police station in a district outside Cairo in 2013, judicial sources said.
The assault was part of a wave of violence that rocked the country after the army removed elected Islamist president Mohamed Mursi from power following mass protests against his rule in June 2013.
One other defendant, who is a juvenile, was given a 10 year sentence, the sources said. A lawyer for the convicted men said they would appeal.
Egyptian authorities have jailed thousands of suspected members of the Brotherhood and the courts have sentenced hundreds to death. The government says the outlawed Brotherhood is a major security threat, but the Brotherhood says it does not condone violence.
The defendants were convicted of murder, attempted murder, and the destruction of public facilities, among other charges during an attack on the police station in Kerdasa district, in which one policeman was killed.
The judge overseeing Monday's decision was Mohamed Nagi Shehata, who has played a prominent role in the Egyptian judiciary's mass jailings of Islamist and liberal demonstrators.