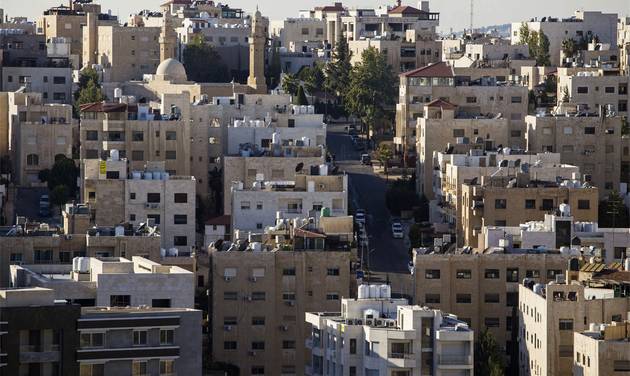 Jordanian security authorities on Tuesday announced that they have arrested three suspects wanted for their involvement in a viral video clip of a crowd assaulting an Egyptian worker in al-Karak city.
The video shows three people outside a house, attacking the Egyptian expatriate with sticks and knives and then dragging him outside to be assaulted by a crowd.
The spokesperson for the Public Security Directorate said that the incident occurred back in September, following a previous dispute between the two sides.
The Egyptian worker had earlier beaten a man and recorded a video of the incident, he explained.
The spokesperson added that all the people in the video have been arrested and taken to the competent court.
Minster of Immigration and Egyptian Expatriates Affairs Nabila Makram on Tuesday phoned the Ambassador of Egypt to Jordan Sherif Kamel to investigate the assault of an Egyptian expatriate in Jordan.
The incident dates back to September, when footage posted on social media captured an argument between an Egyptian national and a Jordanian neighbor which escalated into a physical altercation.
The neighbor's family intervened and managed to calm the situation, according to Kamel. He added that his embassy has followed up with the Egyptian victim and assigned a lawyer to defend his rights at the Jordanian court.
Makram assured she has been following the incident since the footage had been uploaded online, and is working with Jordanian authorities in the investigations.
She thanked the embassy for its quick response in handling the incident.