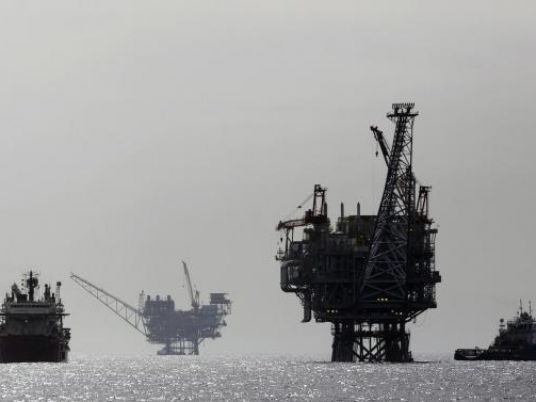 Israeli firms Delek Group , Ratio Oil, and Isramco Negev said on Monday they would push ahead with talks to export natural gas to Egypt despite an arbitration ruling in a separate deal that has caused anger in Cairo.
Egypt's state-owned oil and gas companies said on Sunday they would appeal more than $2 billion in penalties which arbitrators at the International Chamber of Commerce ordered them to pay after a deal involving gas exports to Israel collapsed in 2012.
Egypt also said it would freeze negotiations that involve Delek and its partners focused on plans to send gas the other way, from Israel's Leviathan and Tamar offshore fields to Egypt beginning in around 2019.
The firms on Monday said they were "in constant contact with the (commercial) companies (in Egypt) and are continuing with the negotiations as planned".
"Furthermore, the parties will continue to work with the relevant authorities in the governments of Israel and Egypt in order to get the required approvals," they said in a statement to the Tel Aviv Stock Exchange.
Energy Minister Yuval Steinitz said Israel hoped that "thanks to our close bilateral ties, we will be able to keep moving forward with the gas issue already in the near future".
Israel was importing gas from Egypt under a 20-year deal but the pipeline became a target of militants and supplies were eventually halted.
State-run Israel Electric Corp (IEC) won compensation after arguing it had suffered as a result.
State firms Egyptian Natural Gas Holding Company and Egyptian General Petroleum Corporation were ordered to pay IEC compensation of $1.76 billion plus interest and legal expenses.
They were also ordered to pay pipeline operator Eastern Mediterranean Gas (EMG) $288 million, both of which they said they would appeal.
However, the penalties are dwarfed by the potential economic and political windfall Israel stands to gain from the new gas export deals being negotiated in Egypt, one of two Arab countries with which it has signed a peace deal.
"We must look at the entire picture," said Amos Gilad, a senior adviser to Israel's defense minister and liaison to Egypt, when asked on Israel Radio whether the Israeli government might decide to forego the compensation payment.
"It can't be looked at as purely a commercial issue."
He said the countries shared common security interests, and hinted there might be some room to negotiate regarding Egypt's decision to appeal the arbitration ruling.