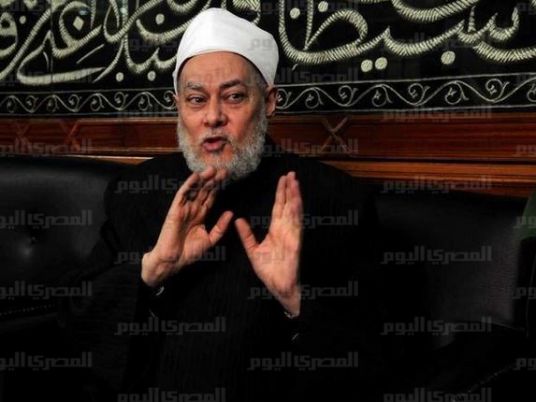 Egypt's former grand mufti Ali Gomaa survived an assassination attempt on Friday that left one person injured after a gun-battle with Islamist terrorists, a security source said.
The attack occurred at noon on Friday as Gomaa left his home in 6 October City, leaving one bodyguard in hospital with a gunshot wound to the foot, according to the source.
Gomaa was apparently unhurt in the incident, although he later told journalists that a bystander had been injured.
Following the attack, Gomaa made a statement to state-owned TV, saying, "If Ali Gomaa had died, there would be thousands, even millions more defending justice." He stressed the role of Muslim clerics in promoting the correct explanation of Islam, which is necessary to counter "terrorists".
In a different statement to DPA, Gomaa said that the failed assassination attempt made him determined to deliver his Friday sermon, in which he talked on "upholding the word of justice."
Eyewitness Mamdouh Saad told Al-Masry Al-Youm that four masked gunmen parked their car near Gomaa's villa and waited for him to go out for Friday prayers. Three of the gunmen shot at Gomaa as he reached the villa's front garden, while the fourth held a camera to record the incident.
Gomaa's bodyguards exchanged fire with the attackers, who escaped in the car, according to the eyewitness. The former grand mufti was able to enter the mosque safely for Friday prayers.
Interior Minister Magdy Abdel Ghaffar has ordered the formation of a team of investigators to look into the failed assignation attempt, a security source told al-Masry al-Youm. The team is to be formed of officers from National Security Agency and the general department of Giza investigations, the source said.
The Interior Ministry has deployed both fixed and mobile checkpoints in the area to capture the perpetrators.
Edited translation from Al-Masry Al-Youm