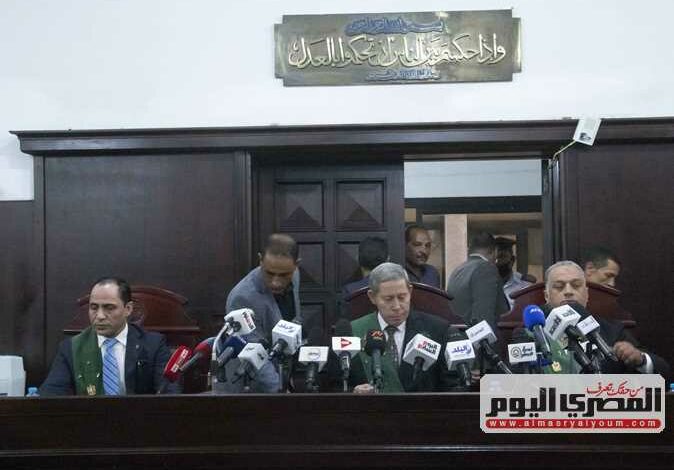 The Mansoura Criminal Court, overseeing the trial of the defendant in killing the student Naira Ashraf on Sunday issued a gag order banning all publication of the case in any audio/visual medium – including all forms of all state, and partisan daily and weekly local and international newspapers and magazines, and other publications – except for in regards to the verdict of the hearing session.
The court called on everyone to abide by its decisions starting Sunday to avoid legal accountability.
It adjourned the trial of the defendant to Tuesday to allow more time for the defense lawyer to further study the case.
The defendant admitted to committing the crime during Sunday's session, claiming he was forced to after the victim threatened him to send thugs after him.
He claimed he brought a knife with him on the day of the crime to defend himself, and attacked the victim after she insulted him.
The court went under intense security lock-down on Sunday in preparation for the trial of Mohamed Adel, the third-year student at the Faculty of Arts at Mansoura University, who murdered his colleague Naira Ashraf in broad daylight.
The court is overseeing the first session of the defendant's trial and assigned a lawyer to defend Adel.
The vicinity of the court witnessed the presence of a large number of security forces in Daqahlia, deployed since the early morning, as well as the Central Security Forces who escorted the defendant from his detention in Gamasa prison to the court's headquarters.
Relatives of Naira flocked to the Criminal Court in Mansoura to attend the trial.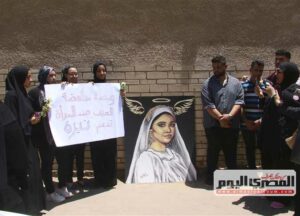 The Public Prosecutor referred Adel on Wednesday to trial before to the Criminal Court over charges of premeditated murder of Ashraf.
The referral decision came 48 hours after the accident. Coordination was also made with the competent court of appeal, and the first court sessions were set.
The Public Prosecution had established evidence before the accused from the testimony of 25 witnesses, including students, university security personnel, and shop workers in the vicinity of the incident.
The victim's family and friends also testified that the defendant used to harass and threaten the victim with harm because she refused to marry him after he proposed to her, and he tried more than once to force her to do so, which led them to report him to the police.
Edited translation from Al-Masry Al-Youm