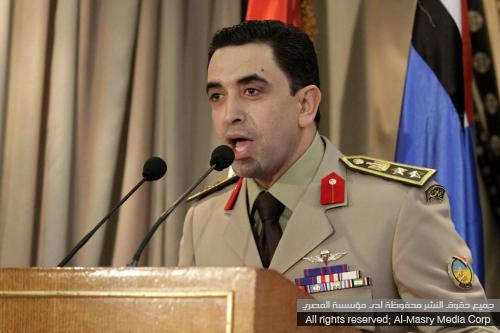 The spokesperson for the Armed Forces denied reports that the army had agreed to allow the Central Auditing Organization (CAO) and other regulatory bodies to oversee all their commercial activities in a statement posted on his Facebook page Monday evening.
In his statement, the spokesperson asked the media to exercise caution and precision when reporting on the military, and to rely only on official statements issued by him.
The Turkish news agency Anadolu had reported earlier on Monday that, according to military spokesperson Ahmed Ali, the Armed Forces had agreed to allow the Central Auditing Organization (CAO) oversee all their commercial activities.
Anadolu had reported that Defense Minister Abdel Fatah al-Sisi agreed to include the army clubs in the agreement, although there was a dispute on that point.
This would have been the first time that the army's commercial activities have come under oversight since the early 1980s.
In a 4 April interview with the Al-Arabiya satellite channel, CAO head Hesham Geneina said that the Armed Forces had agreed to have their activities monitored by the organization, with the exception of matters that concern national security.
Egyptian officials have said that projects set up and run by the Armed Forces are not monitored by the state, sparking controversy in the period following the fall of former President Hosni Mubarak.
Major General Mahmoud Nasr, assistant defense minister for financial affairs and a member of the Supreme Council of the Armed Forces, said on 28 March 2012 at a meeting with media professionals that the Armed Forces would not relinquish its economic projects.
Nasr said that threatening the Armed Forces' projects is like threatening public security, adding that the surplus of products from these projects is sold on the markets at subsidized prices to help stabilize prices.
Edited translation from Al-Masry Al-Youm